Forward thINKing
Submitted by
tpowers
on January 23, 2017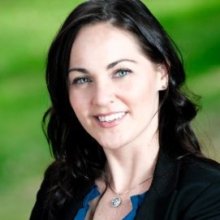 The thINK 2016 conference may be over, but that doesn't mean the education stops. During the three-day event, both new and existing thINK members united to share inkjet experiences, learn from experts, and hear from some of the most successful inkjet service providers in the industry. More than 30 sessions – designed for all levels of inkjet experience and awareness – were held throughout the event. Now, all the thINK conference presentations are available in the resource center at thINKforum.com, giving thINK members unprecedented access to a robust library of inkjet-related knowledge.
Visit thINKforum.com to access 2016 conference sessions, including these popular sessions: 
Profitable Print: Profitable print is what every print service provider aims for. How can production inkjet provide a path to profit? In the "Profitable Print" session, Christian Kropac, president of PCI Group; Mitch Anderson, CRO, Pinnacle Data Systems; and Chuck Werninger, senior manager of administrative services, Houston Independent School District, shared how they have added inkjet presses – specifically the Océ VarioPrint i300 – to their manufacturing environment and the effects this had on their bottom line. In this session, moderator Susan Moore, vice president of Thastern, explored how to increase profits through every point of the print manufacturing process – all possible with an investment in inkjet technology. 
Data Driven Marketing: This session highlighted the basics of variable messaging techniques and how to introduce your customers to its power. After an overview presentation, Debora Haskel, VP marketing and corporate communications, IWCO Direct; Peter Barzach, vice president of operations, Data-Mail, Inc.; and John Downing, CTO, Impact, discussed examples of successful campaigns, challenges and the lessons learned. 
The Perfect Finish: High-speed color inkjet digital print, whether produced by a roll-fed or a sheet-fed system, may overwhelm existing finishing assets. Over time, working with leading finishing system vendors, end users have learned how to leverage the benefits of new high-speed inkjet technology in conjunction with innovative postpress systems. In "The Perfect Finish" session, Jim Hamilton, group director, InfoTrends, offered a trends report from InfoTrends' research, followed by a discussion of best practices for in-line and automated off-line finishing with John Dinozzi, owner and executive VP, Access Direct and Andrew Hennings, director of operations, Epiq.
Inkjet Paper 101:  Inkjet technology is different, and proper media selection becomes a large variable in the printing process. In "Inkjet Paper 101" learn the ins and outs of different presses, paper types, treatments, and finishes from a variety of mills and merchants – both the technical and supply standpoints. This session united several of the most knowledgeable professionals from various mills who manufacture paper, and merchants who distribute paper. John Crumbaugh, senior marketing executive, ink and media, Canon Solutions America, moderated this session featuring David Field, senior business manager, inkjet technologies, Midland Paper Company; Rick Williams, digital printing expert, International Paper; Jeff Luehring, business team leader, Appvion; and Jay Abraham, technical sales manager, Domtar.
Lessons Learned: What a Decade of Disruption Tells Us About Direct Mail's Future: In this session Winterberry Group's Managing Director, Jonathan Margulies discussed the growth of personalized direct mail and the opportunity for printers and marketers alike to integrate it into an omni-channel marketing plan, one that can marry production inkjet printing and big data in a cohesive way. As an added bonus, this session ended on a high note, with a keynote interview with former tennis pro Chris Evert. 
More than 30 thINK 2016 conference sessions are available on  thINKForum.com. As a member, you have immediate access to watch them all. Not a member? Membership is free – and exclusive – to Canon Solutions America production print customers and partners. Join now at thINKforum.com/join-think.
Tonya Powers is the Graphic Arts Segment Marketing Manager for Canon Solutions America, with a focus on marketing strategies across North America in the Commercial and Book print production markets.  She brings with her a wealth of industry knowledge that enables her to lead field relevant go-to-market production print strategies and programs for Canon Solutions America that bring value-add to the production print customer and print industry. Previous to Canon Solutions America, Tonya spent several years at Hewlett Packard on the marketing team developing go-to-market strategies within the Graphics Solutions Business for their Wide Format and Digital Press & Inkjet divisions. Tonya has been in marketing roles identifying and implementing B2B marketing strategies since 1999.