Differentiate with Finishing Options
Submitted by
pmcgrew
on March 07, 2019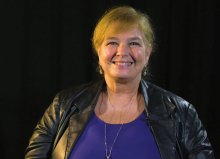 Printing is a competitive business. Although buyers are always seeking a good price, they are also looking for ways to add value to the messages they communicate. Transactional print buyers are working to differentiate themselves with more colors, better papers, and even unique envelopes and self-mailers. Purchasers of direct mail marketing collateral are interested in these same differentiators, but they are also exploring other options—the addition of interesting folds and cuts, embossing, lamination, and spot varnishes. Creators of non-mailed marketing collateral (e.g., books, magazines, catalogs, and point-of-sale materials) are also interested in developing eye-catching products. If you're interested in differentiating yourself with unique finishing capabilities, there are a number of options to uncover opportunities you might be missing. Here are some steps for getting started.
Assess Your Equipment and its Capabilities
Start by making a list of all of the equipment you have. Remember to include the equipment that is currently in use as well as any deinstalled equipment that might have been set aside at some point. If you have an existing spreadsheet or a master equipment inventory list, check it against the devices that are on your floor. This is a great time to verify serial numbers and record power requirements if that information isn't already compiled!
Map Your Equipment to How You Use It
If you have a job scheduling software solution that can segment the finishing component of your print jobs, that is a great report to generate. If you don't have an automated way to capture this information using your existing tools, start by building a spreadsheet that lists all of your finishing equipment and identifies the work that is handled on each device during a typical month. That will give you insight into several key data points:
One of the first things that will come into view is locations where gaps and bottlenecks occur. If you identify any gaps, take the time to seek additional opportunities so you can bring in more work. If you uncover bottlenecks, ask yourself—would a faster piece of equipment or a device with a different set of features enable more capacity? Review your job tickets to identify any projects that weren't completed within the agreed-upon timeframe, as well as the work that was completed ahead of schedule.

Since you're already checking under the hood, take the time to think about the jobs that had to be outsourced to meet customer finishing requirements, and any work you didn't win because you lacked the necessary finishing capabilities. Are you missing dynamic punching and perforating capabilities? Expanded folding options? Are your current devices limited by the paper weights they can handle?

After conducting this assessment exercise, you should be able to develop an idea of equipment investments that might be warranted and the types of partnerships you should be cultivating. Although it's not necessary to own every possible finishing configuration, it is good to know where you can access alternatives.

Before you consider your assessment complete, call a sales team meeting and review your findings. Start with a test! Ask your team members about the finishing capabilities they believe they can sell—including any solutions that would be provided by a partner. Once you've compared your sales team's thoughts to your actual capabilities, you'll have the information you need to start your meeting. Make sure everyone is on the same page in terms of your current capabilities, then begin exploring opportunities with your team.

This meeting should add a wealth of new materials that can be added to your assessment. You will be able to develop insight into the current understanding of your sales team, and also identify gaps in their knowledge about your specific capabilities. From there, you should be able to draw a box around the types of jobs that team members are not pursuing, as well as the jobs they would like to be able to pursue in the future.
Now It's Time for a Plan!
Once your assessment is complete, use the information you've garnered to identify the options that make the most sense for your business. Determine how much it will cost to upgrade or replace your current finishing devices, and explore options for expanding your capabilities with brand new equipment. If you're thinking about making additions to your shop floor, don't forget to factor in your available floor space, power consumption, and waste management requirements. By combining the results of your assessment with your shopping list, you will be in the best possible position to develop a budget and start making decisions.
Are you ready to learn more about how you can differentiate with finishing? Join us on March 21st for a virtual workshop that is designed for operations managers and business owners. Space is limited, so register now!
Pat McGrew is a Senior Director for the Production Software and Services team at Keypoint Intelligence – InfoTrends. As an evangelist, analyst, and industry educator, Pat works with InfoTrends customers and their clients to promote communication effectiveness and best practices. Her experience spans all customer communication channels, as well as transactional print and data-driven production commercial print using offset, inkjet, and toner technologies. Find Pat on Twitter (@PatMcGrew) or LinkedIn.