thINK Member Dave Johannes Shares… I Like Big Data and I Can Not Lie
Submitted by
Dave Johannes
on January 09, 2017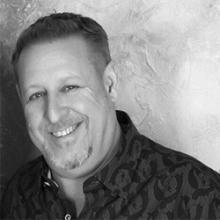 Dave Johannes, Senior Vice President, IWCO Direct teamed with Ron Goglia, Director of Output Distribution Services at Cigna and Nick Romano, Co-Founder & CEO at Prinova, to present the thINK 2016 session "I Like Big Data and I Can Not Lie."  Did you miss it?  Read a summary below and view the recorded session on the Resource Center of this website, under "Event Presentations."
Since learning that personalized marketing drives higher response rates and stronger ROI, marketers are requiring more complex print jobs from their print service provider.
Inkjet digital printing technology brings not only speed, quality and cost savings to the equation, but the ability to simplify this complexity by moving from variable content printing to truly dynamic content printing.
Getting an effective Dynamic Content Management solution in place will help you fully leverage all of the benefits of inkjet digital print technology.
What is Dynamic Content Management? 
Dynamic Content Management (DCM) is a way to consolidate distributed content into a single management system for propagation into pre-loaded templates for production.  The content is managed according to workflow and rules. Rules and templates are a substantive part of determining how content is distributed.
What are the Benefits of Dynamic Content Management? 
DCM is the most effective way to manage marketing content across multiple versions -- any content change drives updates to all assets in the campaign. 
DCM enables you to:
EXPAND
Control of content
Multi-channel content crossover
1:1 messaging including MVT
Regulatory compliance and quality control
Quantity of versions (without additional work)
REDUCE: 
Dependency on multiple matrix spreadsheets
Creative costs
Multiple touches/proofing cycle times 
Programming hours
REUSE: 
Content
Layouts
Paragraphs and font styles
Listen to the recorded session, "I Like Big Data" to learn more about the benefits of teaming your inkjet press with a Dynamic Content Management solution.  The session highlights advanced marketing messaging strategies to move beyond basic variable messaging and shares tools and techniques that will enable you to help your customer leverage the true power of a digital press. 
Dave Johannes is Senior Vice President of Operations at IWCO Direct and has 40 years of catalog and direct mail experience. He has a long track record of innovation and operations leadership and was recognized with the prestigious Graphic Communications Association Innovator Award. Dave was an early adopter of the original inkjet addressing technology and has been involved with inkjet's evolution across a wide range of applications from simple to complex.