Take Your Business to the Next Level
Submitted by
jnerf
on May 30, 2018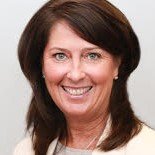 Did you know that Canon Solutions America offers a host of professional services to thINK members? Many of you have taken advantage of the application and workflow consulting services, as well as project management services in preparation for your press installation and workflow integration, but are you fully versed in the new sales training and marketing programs that we have added? At our core, we believe that professional training is integral to realizing the full potential of your solutions in terms of improved efficiency and added capabilities. Our training can help you realize all the benefits of your technological investments. Beyond this, we want to provide the tools to position you to grow your business to the next level! 
Because print should not be a commodity, we've expanded our offerings to help you quickly reach your ROI with value-added services. Offering everything from sales training, marketing/business strategies to content marketing and lead generation programs, we've created a wide array of business development services that are available to you today. Services to grow your business into the future include: 
Inbound Marketing Program
Outbound Marketing Program
Social Media Program
Custom Product Video
Web Design and Development
Search Engine Optimization (SEO) and Search Engine Marketing (SEM)
Reputation Monitoring and Management
Custom Augmented Reality Experience
Custom Virtual Reality Experience
Building Inkjet Business Strategy Workshop
Content Marketing Services Workshop
Educating Your Sales Force Training Workshop
As the saying goes, "The best decisions are informed decisions." Canon Solutions America's team of experts and trusted consultants are ready to provide you an unvarnished view of your market and your place in it, offering candid insights and the highly responsive tools required to succeed every step of the way. Featuring direct interaction with your organization via a structured workshop, our consultants will collaborate on how to most effectively position your business, products, and services for growth.
The role of digital printing companies is changing. Stiff competition and thin margins have forced print service providers to seek new ways to improve customer relations while still turning a profit. Our professional marketing services present an opportunity to create a more profitable business while enabling you to position yourself as a valued partner that can guide your customer's strategic decision-making and help shape marketing campaigns – not just execute them. Take the next step to get familiar with our professional services and reach out to your local Canon Solution America team today!
Jane Nerf is Senior Product Marketing Specialist at Canon Solutions America. She is an accomplished B2B/B2C marketing professional whose career has spanned Siemens, Océ and now, Canon Solutions America. In her current position, Jane is responsible for the life cycle product management and marketing support for Canon Solutions America's Production Print PRISMA suite of products and Professional Services. Translating market requirements into new products and improved product functionality is an important part of the role to help  drive revenue and profit for Canon Solutions America's customers by improving operational efficiency and productivity through automation to meet the ever changing demands of the graphic arts and transaction market spaces.