Join in the community forum! The thINK blog is a place for community members to share their opinions, best practices, successes, and challenges. Add your comments to the blogs published here or write a blog and we'll post it for you.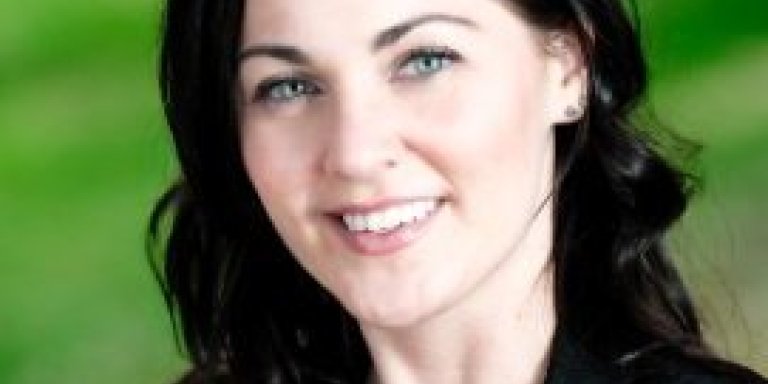 New Inkjet Products Seen Up Close and Personal at "The Future of Inkjet" Customer Event
IWCO Direct, one of the nation's largest providers of direct marketing solutions, hosted a much-anticipated event entitled The Future of Inkjet at its Chanhassen, MN facility on June 23-24, 2015. Over 75 Canon Solutions America customers, prospects, press personnel, and analysts viewed Canon's two newest inkjet products in a production environment for the first time in the U.S. IWCO Direct is the first U.S. company to install the new Océ VarioPrint® i300 digital inkjet press and Océ ImageStream™ 3500 production inkjet press.
Attendees were particularly enthused about seeing these two products in operation in a real production facility instead of a demo center. Comments included, "I was blown away by how amazing the machines ran…" and, "…very excited about where the technology is headed."
The Océ VarioPrint i300 press is Canon's first cutsheet inkjet press offering high productivity (up to twice the speed of toner-based machines) at up to half the running cost of traditional toner-based printers. It offers IWCO Direct better color matching with its continuous feed inkjet presses, which is valuable in spoilage recovery or smaller test panels for larger programs, plus the ability to offer quick turnaround for low- to mid-volume jobs. For more about the Océ VarioPrint i300 press, see our 7/2/15 blog post.
The Océ ImageStream 3500 continuous feed inkjet press prints on offset coated papers without the need for primers or bonding agents. IWCO Direct can now offer its customers the freedom of choice between digital inkjet or conventional printing technologies depending on job requirements without having to stock different paper types for each technology. It opens the creative gamut for inkjet with a wider selection of media than just inkjet-treated papers. And the 1200 x 1200 dpi print heads provide a wider color gamut while using less ink. For more about the Océ ImageStream 3500 press, read our 6/11/15 blog post. 
These new presses provide IWCO Direct with the ability to print larger runs while providing its customers with the benefits of personalization – in content and images - for true 1:1 marketing with variable, dynamic content. This yields higher response rates and a higher value per mail piece. In addition, IWCO Direct can offer customers greater flexibility in paper stocks, enabling customers to use papers with which they are familiar in terms of brand look and feel. 
For more information about why IWCO Direct chose to acquire these two revolutionary presses and how they expect to benefit, view the PIXChange interview with Dave Johannes, Senior Vice President of Operations, and Mark Michelson, Editorial Director and Editor-in-Chief of Printing Impressions magazine. 
In addition to a tour of the IWCO Direct facility and demonstrations of the new inkjet presses, attendees heard about the latest market trends. Francis McMahon, Vice President of Marketing, shared information from an InfoTrends study (U.S. Digital Production Printing Application Forecast: 2012 – 2018). It showed a growth in the number of digitally printed pages to 390 billion in 2018, including those produced by roll-fed and cutsheet inkjet. Color pages show the most dramatic growth – from 32% of all pages in 2013 to 66% by 2018 – while B&W pages are expected to decline. Promotional applications (brochures, catalogs, direct mail, inserts/coupons, and posters/banners) are expected to grow by 10%.  
Knowledge-sharing events like these are great ways for customers to get to know Canon Solutions America better, share the excitement of new technology, and connect with fellow professionals to learn and share ideas on how to thrive in a changing marketplace. It enables all of us to grow and become more successful in the future. Comments from attendees reflect those sentiments:  
"So much to be excited about. It's hard to take it all in during one day."
"Kudos to all for an excellent event. It was great to see and hear customer reactions to the two new printers."
*Canon is a registered trademark of Canon Inc. in the United States and elsewhere.  Océ and Océ VarioPrint i300 are registered trademarks of Océ-Technologies B.V. in the United States and elsewhere.  Océ ImageStream is a trademark of Océ-Technologies B.V. in the United States.
© 2015 Canon Solutions America, Inc. All rights reserved.
Tonya Powers is the Graphic Arts Segment Marketing Manager for Canon Solutions America, with a focus on marketing strategies across North America in the Commercial and Book print production markets.  She brings with her a wealth of industry knowledge that enables her to lead field relevant go-to-market production print strategies and programs for Canon Solutions America that bring value-add to the production print customer and print industry.
Previous to Canon Solutions America, Tonya spent several years at Hewlett Packard on the marketing team developing go-to-market strategies within the Graphics Solutions Business for their Wide Format and Digital Press & Inkjet divisions.
Tonya has been in marketing roles identifying and implementing B2B marketing strategies since 1999.