Join in the community forum! The thINK blog is a place for community members to share their opinions, best practices, successes, and challenges. Add your comments to the blogs published here or write a blog and we'll post it for you.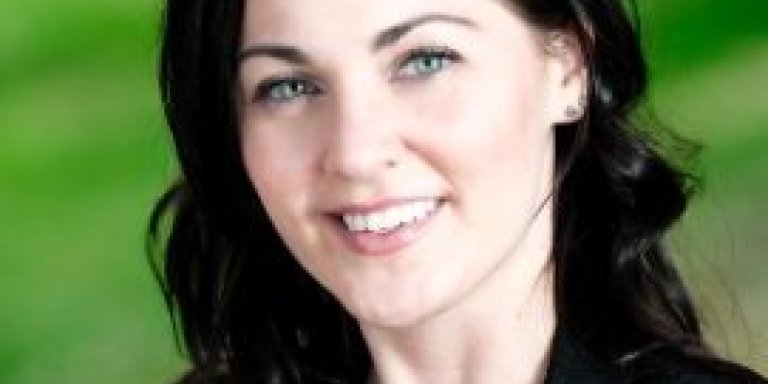 Interview with thINK Member Larry Soler, Core Publishing Solutions
Core Publishing Solutions, the Eagan, Minn.-based print production arm of Thomson Reuters has come a long way since its founding in 1872 as West Bookstore & Publishing, where it developed a niche in the world of legal publishing [and eventually became the content engine behind the online Westlaw legal research service]. West merged with Thomson Publishing after its acquisition by The Thomson Corp. in 1996, greatly expanding its market scope, and Thomson obtained global news and financial information business Reuters in 2008.
Core Publishing Solutions has 440 employees working at its 1.3 million-square-foot facility, of which 650,000 are dedicated to production. The shop produces perfect bound, case bound and loose-leaf titles for Thomson Reuters and more than 100 other publishers doing business primarily in the professional and scholarly, higher education and trade markets.
The Core Publishing Solutions printing facility boasts web and sheetfed machines, complemented by both continuous-feed and digital sheetfed toner-based presses. The company had previously been relying on the services of two Canon imagePRESS C7010 color toner machines and three black-and-white Océ VarioPrint 6000s. According to Larry Soler, director of prepress, press and digital departments, Core Publishing Solutions had come to a technological crossroads.
"Like all printers, we work toward solutions to manage shorter run lengths and quicker turn times," Soler says. "We were looking at a growing print-on-demand workload, and we needed to beef up our output because the current imagePRESS C7010s were overloaded. We were churning out more than one million impressions per month between the two printers."
What the plant needed, Soler notes, was a solution to support the organization's business model as a high quality, service oriented, short-run book manufacturer. As part of the vetting process, Vickie Jensen – the technical supervisor for prepress and digital print at Core Publishing Solutions – notes how the company needed to review its costs to establish what new device would provide the best return on investment. It became a question of digital toner and click charges versus the production inkjet printing model.
In the end, Core Publishing Solutions opted to go with the Océ VarioPrint i300 sheetfed printer from Canon Solutions America. The press was installed during November and December of 2015.
"Canon Solutions America showed good faith with us, as we utilized our technology rider on the imagePRESS C7010 toner machines to get into the VarioPrint i300 inkjet press," Jensen points out.
Jensen notes the installation process was quite smooth, aided by the work of a focused project team. The company benefitted from good vendor connections for the pre-work of electrical, networking, power and air.
From a workflow standpoint, Jensen relates that many of their custom workflows are using Océ PRISMAsync controllers, utilizing multiple data sources. One production workflow has been completely migrated, she says, and at press time they were working on an automated XML-based workflow.
While still a newbie on the shop floor, the VarioPrint i300 has made life easier for a number of Core Publishing Solutions' customers. One of the greatest benefits has been using a single print-on-demand process for both black-and-white and color custom reports. The jobs were previously produced on a combination of three devices. Now, the VarioPrint i300 handles all 750,000 impressions per month.
"That allows us to service a particular customer that requires same-day printing, binding and shipping, which will improve our overall customer service," Jensen remarks. "We have been able to deliver a quality product in the short cycle time required for their products."
What this machine ultimately represents, according to Soler, is an evolutionary process that sees inkjet printing capabilities as the driver behind Core Publishing extending its dominance and continuing to be a go-to provider of excellence in book publishing, while meeting the goals of publishers and outside authors alike.
"We will work to optimize the VarioPrint i300 speed and quality that supports us to maximize the whole production value stream," Soler says. "Specifically for the VarioPrint i300, we are looking to ramp up to a volume of five to six million impressions per month. This includes additional loose-leaf products and newsletters with the BLM600 product line. In addition, the new ColorGrip ink set and bonding agent will allow us to migrate products with coated stocks."
Tonya Powers is the Graphic Arts Segment Marketing Manager for Canon Solutions America, with a focus on marketing strategies across North America in the Commercial and Book print production markets. She brings with her a wealth of industry knowledge that enables her to lead field relevant go-to-market production print strategies and programs for Canon Solutions America that bring value-add to the production print customer and print industry. Previous to Canon Solutions America, Tonya spent several years at Hewlett Packard on the marketing team developing go-to-market strategies within the Graphics Solutions Business for their Wide Format and Digital Press & Inkjet divisions. Tonya has been in marketing roles identifying and implementing B2B marketing strategies since 1999.