Join in the community forum! The thINK blog is a place for community members to share their opinions, best practices, successes, and challenges. Add your comments to the blogs published here or write a blog and we'll post it for you.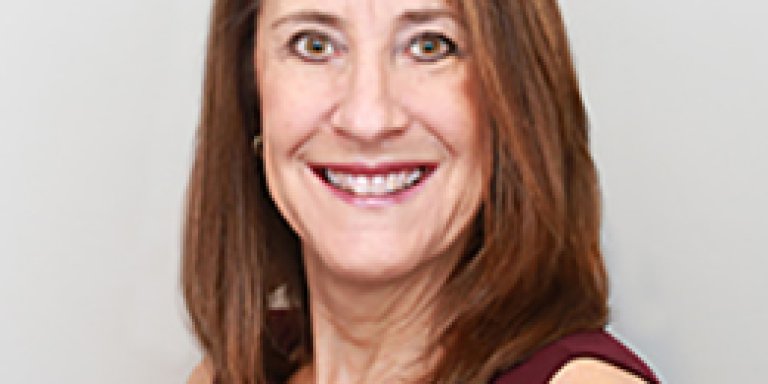 Interview with thINK Member Dwayne Hurt - Bacompt
When most of your competition is still living in a digital toner-based world, what can you do to stand out? For Carmel, Ind.-based Bacompt, a provider of data processing, printing and mailing for high-security documentation, the solution was production inkjet. High-security documents necessitate fast turnarounds, a low cost per piece due to the sheer volume of jobs, and data-intensive printing and processing. So when Bacompt needed to update its capabilities, an Océ VarioPrint i300 color sheetfed inkjet press fit the bill. 
Founded in 1980 as a laser printing service bureau, Bacompt has come a long way to serve customers in the healthcare, financial, collections, insurance and government markets. In the late 1990s, around the same time HIPAA and other healthcare privacy laws were enacted, Bacompt began printing documents that required a high level of security standards and data management. Now, Bacompt provides its customers — banks, credit unions, hospitals, the government and others — with custom programming for data-intensive projects. 
"We are not an offset printer that got dragged into handling data due to adding digital printing capabilities," points out Larry Bauer, chief strategy officer of Bacompt. "Bacompt is a unique company in that it has always been involved in data-driven printing and some form of digital printing. For most printers, it usually ends up being a migration, but that wasn't the case for us." 
Bacompt was perfectly primed for a sheetfed inkjet output press because of the volume of customized work it produces. And although a former Xerox executive founded the company, the last six presses Bacompt installed have been Océ presses. 
"We have all Canon equipment in our 50,000-sq-ft. on-demand printing facility, so I like to say it's a match set," Bauer says. "The Canon team can service anything and we have consistency across the board." 
The new VarioPrint i300 inkjet press, installed last October, was also a high-end production press that Bacompt management believed would engage employees at a high level. But it's not just the allure of a new digital output device and the fact that Bacompt has had great experiences with Canon equipment that lead it down the path to install the VarioPrint i300; it was the press' speed and quality attributes that clinched the deal. 
"The fact that the VarioPrint i300 is an inkjet production press, combined with ColorGrip technology and its great output quality, has allowed us to improve everything on the transactional side," adds Dwayne Hurt, Bacompt COO. "Low cost, high quality and the right time. Before, it was always a tradeoff: if you wanted inkjet's low cost of operation, you had to give up some of the quality work. We don't have to do that anymore." 
Bacompt already had decades of experience with customized jobs, so combined with some brief training from the Canon technology group, there wasn't much of a learning curve. Hurt says that the VarioPrint i300's ColorGrip technology has also allowed Bacompt to continue to use its tried-and-true substrates, because it eliminates the need for treated stocks. That also helped to streamline the installation process. 
The addition of the VarioPrint i300 has also enabled Bacompt to venture into marketing-oriented print jobs. Lisa Thomas, marketing director of Bacompt, explains that the VarioPrint i300 opened up new branding capabilities that the company couldn't offer in-house before. 
"Anything that our clients send out, including monthly statements, can now be branded with their corporate colors, logos and typefaces," she says. 
Bacompt is also starting to venture into transpromotional printing using the VarioPrint i300, especially for credit unions, which can benefit from improved branding, according to Bauer. "There will always be some clients who say 'Why should I care about digital inkjet printing?'" Bauer says. "So, we try to stress to them that this is a game-changing technology; it establishes a whole new price point and brings capabilities that they were never able to achieve before." 
Hurt notes that 70 of Bacompt's clients are credit unions and, prior to the installation of the VarioPrint i300, most of their print jobs were produced on preprinted forms with monochrome overprinting to add the variable data. 
"One of our initiatives was to migrate that work over to the VarioPrint i300 because of its low operating costs. And now we can provide them with a color-branded statement digitally printed with their logos and watermarks," he says. "It's been a big success. And we've picked up a lot of extra work because we have been able to upgrade them to color without many extra costs." 
Although there were a multitude of reasons to bring the technology onboard, Bauer points to one customer project in particular that proved to be the catalyst. 
"The real impetus to install the VarioPrint i300 was that we won the data portion of a large state contract, which required very high volumes. We were looking at buying multiple toner-based digital presses versus the VarioPrint i300," he says. "We were able to get this great new technology, which was a lot more affordable and gave us more open capacity to run other jobs while taking on that large contract." 
As for long-term goals for its new inkjet capabilities, Bacompt intends to expand its marketing material production, as well as delve more into commercial printing products with a data component. Hurt also saw the new in-line booklet making, stitching and perfing in-line finishing equipment available for the VarioPrint i300 while he was at drupa 2016, something it doesn't currently have on the new equipment. 
And with the 98% to 99% operating uptime that Bacompt has been experiencing, Hurt adds that the VarioPrint i300 press has proven to be reliable and efficient. "It's a great piece of equipment," he concludes. "It's made to run."
Bacompt is a technology leader in the production of shelf-edge labels and point-of-purchase materials for supermarkets, drug stores, and retail chains. The company employs advanced digital systems to create a wide range of labels and related merchandising items. Everything Bacompt provides rests on their ability to manipulate and process data. Data that gives retailers more information about their customers, reduces labor costs, and improves marketing effectiveness. 
Sheri Jammallo is the Sr. Advisor, Marketing, at Canon Solutions America; with a keen focus on the Transactional, Direct Mail and Corporate In-Plant print production space.  She brings with her a wealth of industry knowledge that enables her to lead field relevant go-to-market production print strategies and programs for Canon Solutions America that bring value-add to their production print customers and overall print industry. Previous to Canon Solutions America, Sheri spent 14 years in several Sales Leadership roles at Xerox.