Accelerate Growth with Sales Training
Submitted by
nichole.jones
on April 11, 2018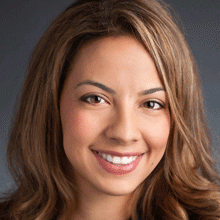 Sales training is important. Recent research by CSO Insights* revealed that good sales training programs helped companies meet sales quotas, achieve higher win rates, align solutions to customer needs, and experience lower sales force turnover. In addition, Hubspot found that high-performing sales organizations are twice as likely to provide ongoing training as low-performing ones. Before launching a training initiative, though, companies must ensure that their strategy is sound and will provide the needed direction to their sales organization.
With color inkjet being the fastest-growing sector within the printing industry, successful companies will take the initiative to accelerate innovation, growth, and customer value. As part of the customer growth initiatives that Canon Solutions America in collaboration with thINK (see thINK Forward Vol. 3, Issue 1 for more details!), Keypoint Intelligence – InfoTrends' customer strategy services can help businesses focus on production inkjet and gain traction quickly.
Thomas Printworks, which recently installed an Océ VarioPrint i300, capitalized on Canon's value-creating resources and conducted an on-site strategy workshop in February. According to Larry Vaughn, thINK member and Sales Manager at Thomas Printworks, the strategy workshop helped align market opportunities with the company's strategy. "As part of the workshop exercise, the senior management team was interviewed for perspective prior to the workshop," he elaborates. "Once on-site, the team from Keypoint Intelligence – InfoTrends helped us to identify the right markets and our application priorities so we could quickly gain traction in our focus markets." 
In addition to helping the company focus on its new and existing customer opportunities, the training team sought to identify the necessary action items for Thomas Printworks' unique go-to-market strategy. Every engagement is unique and delivers a specific action plan tailored for the print service provider's needs. When making the investment in a device like the VarioPrint i300, companies need a clear strategy as well as a sales plan right out of the gate. Through this structured workshop, businesses can identify how to position their products and services for growth. They are also better positioned to educate sales organizations about how to deliver an effective value proposition.
Today's market is moving at an unprecedented speed, so businesses cannot afford long learning curves that eventually disclose where to focus and how to position the value of inkjet technology. They must hit the ground running by focusing on the right markets, the right types of customers and applications, and a clearly articulated value proposition that will open doors and generate productive conversations with customers and prospects. Larry Vaughn concludes, "The strategy workshop was an extremely beneficial exercise, and our team now has a clear picture of what it must do to be successful on an internal basis and with our external market opportunities. Hats off to Canon and the thINK board for recognizing that success comes from a winning combination of fantastic equipment and an aligned strategy!"
Interested in the Keypoint Intelligence business development training workshops? Contact your Canon Solutions America sales rep today!
* https://www.salesreadinessgroup.com/blog/study-reveals-the-importance-of-sales-training