Canon has three world-class labs dedicated to inkjet that test, qualify, and fine-tune technology, media, and ink ensuring our production printer customers benefit from optimum output quality, productivity, and uptime. Extensive test-print media catalogs demonstrate this quality for both pigment and dye inks.
The Canon Solutions America Media Lab is in our Boca Raton Florida showroom facility. Applying ISO, ASTM and TAPPI methodologies for synthetic, paper and paperboard tests, including physical, optical, and inkjet coating properties as well as printability testing. The Lab is well-equipped with instruments specific to measuring paper and the behavior of ink on paper. High print quality, productivity and uptime are at the forefront of our testing targets.
Canon Solutions America offers a fully equipped and staffed lab engaged in paper analysis, consultation, development, functional evaluation, research and testing of all phases of paper, synthetics and other printing material for inkjet or toner solutions on Canon equipment. This activity is focused on the application, colorant, substrate and printer interactivity.

ICC profiling for sheetfed and continuous feed inkjet platforms is provided by lab staff on all our inkjet platforms during our paper evaluations. These resources are provided as a web accessed resource for our internal staff and customer base.

MICR support for magnetic field strength and optical positioning of characters on toner and inkjet platforms. The lab has an MICR, Optical and Image scanner for comprehensive analysis of printed solutions. This activity includes MICR font manipulation and tuning for incorporating solutions in to a final workflow. Accelerated indoor or outdoor weathering testing through ASTM and ISO methodologies on Q-LAB weathering test equipment is service the lab provides. Development of solutions that require performance in harsh conditions can be tested and verified before implementation. Media and application escalation support for Canon Solutions America production printing platforms is provided by the Media Lab team. Interactivity with our worldwide Media Laboratories insure the alignment of best practices and consistent solutions.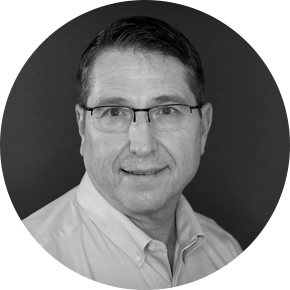 Scott Silsbee
Manager
,
Canon Solutions America, Media Lab
Scott guides the Canon Solutions America Media Lab for service support and media evaluations on inkjet and toner platforms in his 22nd year with the organization.
Drawing on over 40 years' experience in printing production, production management, workflow development, systems engineering and service segments, Scott now focuses mainly on Canon inkjet and toner products providing resources and support for customer needs.
Scott's varied background in workflow, offset, liquid toner, dry toner and inkjet technologies helped to provide the foundation for managing the Media Lab in the diversified requirements of the Canon Solutions America portfolio.
Scott's interests include spending time with any of his 12 grandchildren, bonsai, video gaming travel and photography.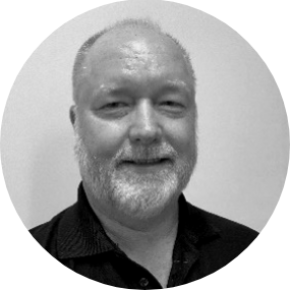 Don Strong
Sr. Media Solutions Spec
,
Canon Solutions America, Media Lab
Don Strong serves as the continuous feed Media Solutions Specialist in the Media & Solutions Lab. As the continuous feed specialist, Don performs comprehensive media evaluation on all continuous feed production inkjet printers and continuous feed toner printers as well as MICR print analysis and support.
Don worked for 18 years in the office reprographic industry in field support, service management, advanced support for monochrome and color toner printers as well as large format toner and inkjet plotters. He was trained and certified in color printing and workflow. He eventually served as the technical consultant for pre and post sales for all devices in office automation and electronic document management.
He began his career with Canon 11 years ago as a National Technical Specialist. After gaining expertise on the Jetstream line of production inkjet printers, he transitioned to National Color Support and quickly demonstrated proficiency in media evaluation and media colorimetric performance. Now, as an integral part of the Media and Solutions team, Don continues to expand his role by providing training, process development, field support, paper mill collaboration as well as testing and evaluation of specialty media.
Don stays active and can be found drag racing, boating, fishing, cooking, building and flying radio-controlled aircraft and playing the bass guitar.