Join in the community forum! The thINK blog is a place for community members to share their opinions, best practices, successes, and challenges. Add your comments to the blogs published here or write a blog and we'll post it for you.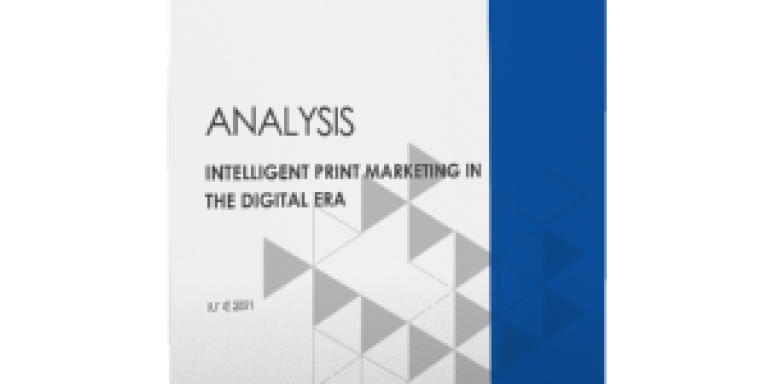 Back in the early 1990s, "junk mail" was at its height, and many consumers were opening their printed direct mail over the trash can because so much of it was irrelevant or unnecessary. The desire to reduce clutter, increase convenience, and save the trees all contributed to a steep decline in bills, statements, and other types of direct mail particularly once digital entered the scene and made it possible to view all of these communications electronically.
But today, e-mail spam messages are considerably more numerous than printed junk mail, and direct mail is most certainly the less cluttered channel, creating an opportunity for direct mail to cut through the clutter and get noticed. 
Research from Keypoint Intelligence confirms that highly personalized and relevant printed applications can have an impact and prompt consumers to take action. In relation to digital marketing messages, direct mail was more likely to be reviewed before it was thrown out. Although 64% of consumer respondents read all or most of their printed direct mail before discarding it, less than half read all or most of their digital marketing messages before deleting. Learn more in the white paper, Intelligent Print Marketing in the Digital Era — download it now.