Join in the community forum! The thINK blog is a place for community members to share their opinions, best practices, successes, and challenges. Add your comments to the blogs published here or write a blog and we'll post it for you.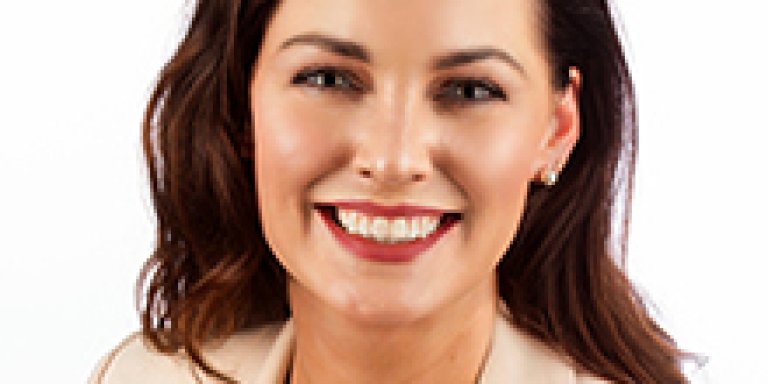 Vertical Market Kits Can Help Drive Sales
Enhancing sales productivity, differentiation, and maximizing individual markets are ultimate goals for today's print businesses. Understanding a specific market's dynamics by vertical or company size can provide lucrative opportunities for the shop, but can be challenging. Gaining a greater insight into specific markets and the key verticals within their local markets can help print providers make decisions regarding what services to offer to their customers.
More often than not, the U.S. market for various print offerings is treated as a whole. In fact, it is made up of a number of key vertical segments that have critical differences. Each of these key vertical segments has unique structures in terms of the number of firms and establishments, the distribution of these firms in terms of size (both employees and revenues), ownership, overall concentration (or lack thereof), average profitability and cost ratios, and the nature and degree of competition. This type of data is important for print providers to have in order to build a comprehensive slate of service offerings.
The differences between the various vertical market segments present themselves in terms of:
Overall opportunity: Specific product and service offerings will have varying levels of attractiveness to different vertical segments.
Go-to-market strategies: What are the most effective means of introducing new products or services? What are the key "hot buttons" for each vertical?
Sales and distribution strategies: Which are most effective sales and distribution strategies for each vertical segment?
Canon Solutions America, with the help of Keypoint Intelligence (formerly InfoTrends), has created six new Vertical Market Analysis reports for thINK members. These reports enable print service providers to dive deeply into specific vertical markets and build their own go-to-market plans based on InfoTrends's data and in-depth knowledge of the key differences between the verticals.
Reports included in the new 2017 Vertical Markets Kit are:
Targeting the Financial Services Market: Financial services are the economic services provided by the finance industry, which encompasses a broad range of organizations that manage money, including credit unions, banks, credit card companies, insurance companies, accountancy companies, consumer finance companies, stock brokerages, investment funds, and some government sponsored enterprises. Communication products and services must fill financial services firms' needs to support operations, deliver and sell services, support marketing and sales, drive revenue streams, and meet regulatory requirements. Financial services firms have many interactions with their customers, from account updates to service alerts to investment advice. Examples of key printed materials include marketing promotion, statements, and educational materials.
Targeting the Healthcare Market: Hospitals and healthcare providers are among the most document-intensive businesses. These organizations use print to educate patients, market services, explain the benefits of medical services and track patient care. Printed materials such as brochures, flyers, direct mail, statements, and postcards are important communication tools. In addition, communication products and services must fill healthcare organizations' needs to support operations, deliver services, support marketing and sales, and drive revenue streams.
Targeting the Higher Education Market: The education market offers a wide breadth of opportunities for print service providers to sell digital printing. This vertical market analysis on the higher education market examines how the industry operates, reports on key trends and market influencers, and offers tips for successfully selling to the market.
Targeting the Insurance Industry: Insurance providers are big purchasers of printed materials, as insurers have many interactions with their policyholders throughout the customer lifecycle. In this document-intensive industry, insurance agents are asked to provide printed information about their products and services. Marketers and sales staff are interested in using targeted marketing to stand out in a competitive field resulting in demand for variable data printing services. Additionally, government regulations and changing legislation require frequent updates of documents.
Targeting the Nonprofit Market: Print is a core component of the nonprofit sector's communication mix. Its success depends on efficient operations, cost control, and solid communication channels to educate its clients and donors, maintain existing donors and recruit new ones, and fund operations. Digital printing plays an important role in accommodating these needs, as it offers the ability to address both the operations and marketing sides of an organization. Nonprofit marketers are well-suited to take advantage of the benefits of production inkjet printing — short-run, high-quality, personalized, fast turnaround, just-in-time, and efficient production — to generate interest, communicate with donors, and fill contribution boxes.
Targeting the Retail Market: The retail industry is highly competitive and visually-focused. Imagery can influence the purchasing decision regardless of the communication type, whether it is an online ad, a catalog, direct mail piece, or an in-store sign. In addition, today's customer communications are increasingly being versioned and/or customized with messaging that is targeted toward specific audiences based on their buying habits or demographics.
Interested in learning more about each of these dynamic vertical markets? Visit the Resource Center on thinkforum.com to download the full PDF reports.
Tonya Powers is the Graphic Arts Segment Marketing Manager for Canon Solutions America, with a focus on marketing strategies across North America in the Commercial and Book print production markets.  She brings with her a wealth of industry knowledge that enables her to lead field relevant go-to-market production print strategies and programs for Canon Solutions America that bring value-add to the production print customer and print industry. Previous to Canon Solutions America, Tonya spent several years at Hewlett Packard on the marketing team developing go-to-market strategies within the Graphics Solutions Business for their Wide Format and Digital Press & Inkjet divisions. Tonya has been in marketing roles identifying and implementing B2B marketing strategies since 1999.