Join in the community forum! The thINK blog is a place for community members to share their opinions, best practices, successes, and challenges. Add your comments to the blogs published here or write a blog and we'll post it for you.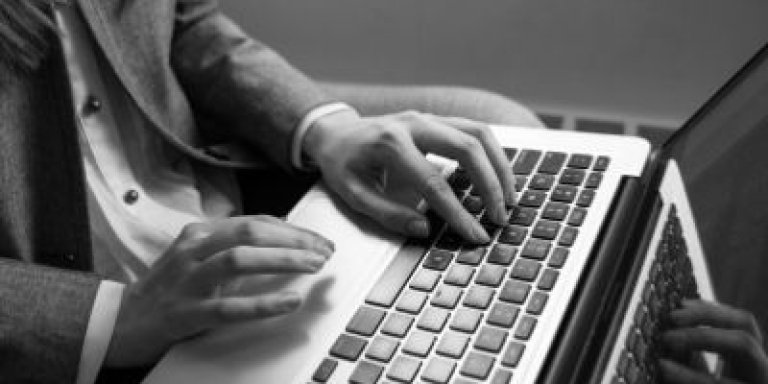 Using Demonstrations to Finalize the Deal
When a prospect is really engaged with your company and services, and is ready to become a customer, an essential way to get them to convert is to show them what you can do. Call it a demonstration. Its greatest strength is exhibiting your expertise in order to seal the deal.
But how, you may ask, can a printing company offer demos? Don't demos sound like something a software or technology company might offer, where customers can "try out" software and see if it's right for them? Well, there are various forms of demonstrating your skills, and here are some thoughts.
First, what are demonstrations? They're really just examples of what you as a company or service can do. You can certainly invite your hottest prospects into the shop, give them a tour, and demonstrate how variable inkjet printing can super-charge their direct mail and other needs. Seeing is believing, and in-person demonstrations of current jobs can definitely be compelling to someone on the cusp of becoming a customer.
Other Compelling Demonstrations
But perhaps the most compelling short demonstrations are made possible by modern printing technologies. I've been really impressed by how a company called Label Aid, based in Huron, Ohio, successfully gets new business using the powers of digital printing. Label Aid specializes (as its name signifies) in providing labels for retail products.
Label printing can be done in a variety of ways, most often via a process known as flexography. But flexographic printing requires different printing plates for each specified color, which at around $50 per plate can be costly and time-consuming to produce. So it doesn't pay off if a company needs just a few samples for presentation purposes.
The digital process immediately eliminates the need and cost for different plates for each color, with the added advantage of turnarounds as quick as a digital design file can be uploaded to a digital press.
Darlene Crooks, Label Aid president, told me, "We were able to quickly produce prototypes with a complete label and apply it to packaging for the presentation meeting. Yes, maybe they'd then want to change the colors or copy in some way, but with digital printing we can turn around all those changes fast, and at little to no cost. I would say the largest benefit in trying to launch a new product is having the ability to provide samples, and test prototypes of what a product will actually look like before you set up to run a 50,000-run order."
Videos As Demonstrations
If in-person demos are not feasible, consider the power of video to compellingly tell your story. Have one or more videos professionally produced and staged on your landing page. It's been shown that these kinds of videos can increase conversions by more than 80 percent.
What can you show in a video? How about a shop "walk-around," showing off your equipment and technology, your design capabilities, variable printing processes, examples of award-winning work, and even an interview with your employees about how great it is to work at your company.
However you approach it, it's essential to demonstrate your digital printing capabilities to their utmost to show to hot prospects why they should be your new customers.
Christopher Hosford is editor at large for Target Marketing. Former editor-in-chief of Nielsen's Sales & Marketing Management magazine, he's covered all aspects of sales, marketing, and cutting-edge marketing technologies.