Using Competitive Intelligence to Inform Your Marketing Strategy
Submitted by
Christopher Hosford
on April 11, 2019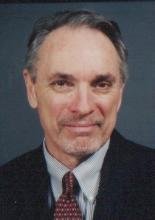 As a marketing professional you're always looking for ways to retain and up-sell the customers you have, find prospective new customers, and break into promising new markets. But here's the problem: You need to know the lay of the land—who's buying and selling what, where, and why—to construct a marketing program that really kills it!
Think about it: What are your potential customers actually buying? Is it what you're selling? And if it isn't, what are you doing about it? Here are related questions: What are your competitors selling successfully and why? Where should you devote added resources in your business development efforts? Are there promising demographic or market segments you can pitch for existing or new products?
Knowing the answers to these and other questions—that is, increasing your market and competitive intelligence and addressing it appropriately—can give you a big marketing advantage.
You could start simply, by visiting competitors' websites to check out the type and number of potential customers. You can also stay abreast of the inkjet printing and direct mail industries by reading magazines and journals, and being part of business associations.

Getting A Handle on Markets, Opportunities
For more precise and detailed information there are market research firms. One prominent player here is Mintel, which compiles competitive information on a wide variety of industries, including (critically for you) direct mail and print advertising in the U.S. and Canada.
For example, Mintel's analysis of market sizes can be useful if you're thinking of jumping into a new industry or re-evaluating an existing one. These reports analyze not only the size of markets but also their key players, and provide forecasts about their potential. Using this, you can check conditions in an unfamiliar industry or region, and determine if there's a marketing opportunity for you.
Other Mintel reports focus on market segmentation, and how different products or services are performing within a particular industry. Say you're interested in furthering your penetration into the financial services sector. Knowing, for example, how and why printed marketing materials for credit card applications are actually performing can better inform your marketing pitches to banks.
Similarly, knowing the performance characteristics of such services as wealth management, mortgage lending, and small business accounts, and how customers respond to printed marketing overtures, can help you become a more strategic printing partner with current and prospective banks or insurance companies.
You can gain a similar edge in many other industries. This can be marketing gold.

Checking Out Your Competitors' Strengths, Weaknesses
A real Mintel sweet spot for inkjet printers is its Comperemedia service, which monitors, analyzes, and evaluates direct marketing activities by your competitors. The company's researchers collect direct mail and print ads (as well as email, banner and mobile ads) directed at consumers, small businesses, and insurance agents, and analyzes how they perform.
Information here reveals how your competitors are taking advantage (or not) of certain marketing assets, enabling you to adjust your marketing pitch for direct-marketing products that are in greater demand. You also can check if dimensional printed materials are being coordinated adequately with the digital world, to make your best pitch versus the competition.
Whether or not you do packaging, Mintel's free Global Packaging Trends report for 2019 notes that such elements as QR codes, near field communication (NFC), radio frequency identification (RFID), bluetooth, and augmented reality (AR) are experiencing a big surge, because they differentiate a product from its competitors by linking  the printed piece to more information e online.
Using this data, and combining your in-house technologies with an intel-driven marketing push, you now have supporting information to pitch brands and agencies on how to capitalize on this trend.
Of course Mintel isn't alone in the market intelligence field, with such major players as Avaya, Cisco Systems, Siemens and others in the field. Regardless of the source, you may find that investing in market intelligence—your competitive stance, a knowledge about underserved markets and industries, and cutting-edge trends—is a better approach than relying on instinct or even previous business experience.
Christopher Hosford is a contributing editor with Target Marketing. He was editor-in-chief of Sales & Marketing Management magazine and East Coast bureau chief with Advertising Age's BtoB magazine, and has covered all aspects of marketing, advertising and sales, including marketing automation, CRM, content marketing, analytics, search, lead generation, social media, and other cutting-edge marketing topics.