thINK 2018 Preview: Commercial Success
Submitted by
bradzis
on July 19, 2018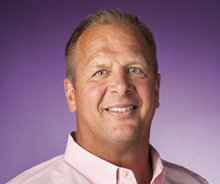 thINK 2018 is just around the corner and we've got some great panel discussions planned for you. I've hand-picked a few to share with you in this and future blog posts.
Mark Michelson, editor-in-chief of Printing Impressions, will be joining us again this year to moderate the panel discussion: "Commercial Success: Leveraging Inkjet to Create New Applications, Revenue Streams." He'll share his insights on the current state of the production inkjet printing market and why commercial printers are increasingly leveraging its benefits. 
Mark does a great job of guiding the discussion and in helping printer panelists share their experiences. This year, he'll be joined by Matt Novak from BFC Print in Batavia, Ill.; Jennifer Eberle at Louisville, Ky.-based HighNote; and George Lawrence of LawrenceInk in Atlanta.
Each of these thINK members has a unique story to tell and insights to share on how sheetfed inkjet has fit into their commercial printing business, both from existing and new application standpoints. 
Bring Your Questions
Panel discussions like this one are the most well-attended at thINK conferences and I know why. thINK is all about users sharing their real-life experiences. You can learn first-hand about the challenges these companies faced and how inkjet has paid off for their businesses. Best of all, there's always a Q&A session at the end where you can ask questions that you aren't able to get answers to anywhere else.
Watch for more previews coming in the next few weeks. You can find the full thINK 2018 agenda here. I'm looking forward to seeing you at the conference. If you're not registered already, do it soon before it fills up.
Bob Radzis is Chief Customer Officer at SG360°.