Join in the community forum! The thINK blog is a place for community members to share their opinions, best practices, successes, and challenges. Add your comments to the blogs published here or write a blog and we'll post it for you.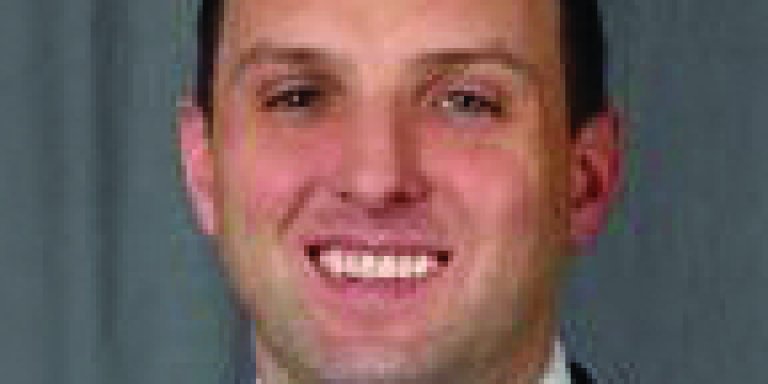 As 2016 comes to a close and we plan for 2017, Victor Bohnert, thINK Executive Director shares highlights from thINK 2016:
The threat of Hurricane Matthew didn't dampen the spirits of attendees at the second annual thINK user group conference. The event, which attracted more than 400 Canon Solutions America production inkjet printing professionals, solution partners, analysts and trade press, was held Oct. 10-12th in Boca Raton, Fla., at the Boca Raton Resort & Club, a Waldorf Astoria Resort.  "There was a great deal of uncertainty with Hurricane Matthew, but we really had little falloff due to that risk. People were excited to be there to both learn from each other but also to contribute. The mood was very upbeat and energetic," said Victor Bohnert, executive director of thINK.. 
Word on the Street 
Throughout the three-day event, a prevailing sense of community, interaction and education was ever-present as both new and existing thINK members united to share their production inkjet experiences, learn from experts and hear from some of the most successful inkjet service providers in the industry. 
"I feel the biggest takeaway from the thINK 2016 Conference was continued recognition that the print community is made up of members who are in different stages in the evolution of inkjet," said IWCO Direct's Dave Johannes, thINK board VP who also served as thINK 2016 conference chair. "As a result of this realization, we were able to provide great content for beginners, as well as great content for those who were there a second time. As the conference continues to grow, our new structure based around tracks for specific areas of interest will keep us both fresh and relevant." 
The thINK Community
Everyone at thINK is a part of the printing industry in some way or another and they are all working toward a common goal: to learn from each other and stay on the leading edge of technology and innovation, pushing the industry towards growth. 
"Being a part of a community like thINK allows attendees the chance to network with partners who can help them along on their journey but, even deeper than that, the chance to network with those who have gone before you and those who you can help," stated Darwill's Mark DeBoer, thINK president. "The thought of creating a united front to help push the industry and learn from each other will help continue delivering the value and relevance of what print can do for our customers." 
"Conferences like thINK build a sense of community and sharing that is really powerful. It brings together companies that might be considered competitors, and fosters an environment where those firms become each other's advisors and advocates," commented Francis A. McMahon, senior VP, Canon Solutions America; VP, Business Imaging Solutions Group. 
Take the Tour 
As part of the conference agenda, attendees also had the opportunity to tour the Canon Solutions America Customer Experience Center (CEC), which was only a short shuttle drive away from the resort. The CEC was the place to see all of the latest Océ inkjet technologies. 
Attendees had the opportunity to get an in-depth look at game-changing innovations, including the sheetfed Océ VarioPrint i300 and new Océ ColorStream 3900Z, as well as the latest PRISMA technologies, Océ Arizona flatbed printer and the Canon imagePRESS series. These demonstrations helped set the stage for the three days of education attendees received from fellow thINK production inkjet user members, industry pundits and Canon Solutions America executives. 
Learning Inkjet 
This year's conference also set a new bar with its content — 30 breakout sessions featured 60 conference attendees who also participated as speakers and presenters. This emphasis on inkjet user panel discussions and presentations portrayed real-world success stories and best practices— as well as tips on what to avoid as part of an inkjet adoption. For users, it helped them get the most from their Canon Solutions America deployments. 
"The knowledge gained from the industry experts at Canon Solutions America is phenomenal; however, the knowledge gained from your peers who use these presses on a daily basis is priceless," said Johannes. 
Canon Solutions America and its solution partners attending the conference were also able to hear firsthand the business and technical challenges facing printers today. "At the conference, people came together and shared things they may not have normally shared — information about their businesses, their pain points, their strengths and their advice. We saw more of an openness to sharing this year, which we think is advantageous for everyone," pointed out McMahon. 
The 60 engaging speakers shared their inkjet stories over the course of the three days on topics that included: 
Profitable Print – The Role of Inkjet in Pro table Print 
Beyond Print – Capture More Marketing with Inkjet 
Inkjet Color Basics – Color Management 101
A Map to Inkjet – Optimizing Your Workflow for Smooth Sailing
Get the Inkjet Edge – Transitioning Your Business with Inkjet
Inkjet Paper 101 – The Right Paper for the Right Job 
thINK Solution Partners
Nine new platinum partners joined the conference for 2016, which brought the total number of partners to 34. This resulted in an even larger Partner Pavilion this year, giving attendees the opportunity to learn and explore all of the finishing systems, paper and software tools specifically designed for production inkjet printing. 
New for thINK 2016 was a special interactive, augmented reality (AR) program produced by Trekk. Each partner in the Partner Pavilion had a specially-designed postcard, which worked with a thINK AR app. Attendees who collected these postcards used the app to experience AR firsthand — and even became an instant winner. By collecting and watching all of the AR experiences, attendees were entered into a grand prize drawing, the winners of which were announced on the final day of the conference. 
"There was a real sense of excitement from all of the members and partners at the thINK conference and all the free flowing conversations between everyone, truly helping one another learn more about inkjet technology," said Thomas Printworks' Larry Vaughn, a thINK board member. 
Powerful Keynote Sessions
Four keynote speakers made it hard to pick a favorite. Keynote sessions included tennis great Chris Evert, inspirational speaker Scott Burrows, the Winterberry Group's Jonathan Margulies and David Humphreys of The Economist. 
Perhaps best illustrating the sense of inspiration cultivated by the event's unique sense of unity and cohesion was a keynote speech delivered by Scott Burrows, an internationally recognized motivational speaker and bestselling author. During the height of Burrows' collegiate career, his life changed dramatically and abruptly after surviving a horrific car crash. From the accident, Burrows suffered a serious spinal cord injury that left him paralyzed from the chest down and he was subsequently diagnosed a quadriplegic. Sharing his insights on turning setbacks into powerful comebacks, Burrows embodied the spirit of thINK with a stunning, moving and truly triumphant keynote that detailed his successful journey to one day walk again and overcome the toughest of obstacles. 
A day later, guests were treated to a keynote from tennis legend Chris Evert that culminated the rousing event and served as a reminder to the spirit of community and achievement that defined thINK 2016. 
Francis A. McMahon, thINK Board Member and senior VP, Canon Solutions America; VP, Business Imaging Solutions Group sums up thINK 2016: 
"The biggest takeaway is the enthusiasm of our industry peers and the power that we have as a collective unit.  One thing I learned from my parents was the importance of being selfless and sharing your passion and enthusiasm with others. Through thINK, I've learned that if you bring the right people together, and those people are selfless and believe in something that is much bigger than themselves, then those people can accomplish something powerful."
Special Note: Canon Solutions America production print customers can visit the Resource Center on  thINKForum.com to access thINK 2016 conference materials and other great resources.
Victor Bohnert, Executive Director of thINK, has nearly 20 years of experience in building and managing customer communities in the tech sector and has led several organizational turnarounds and mergers.