Join in the community forum! The thINK blog is a place for community members to share their opinions, best practices, successes, and challenges. Add your comments to the blogs published here or write a blog and we'll post it for you.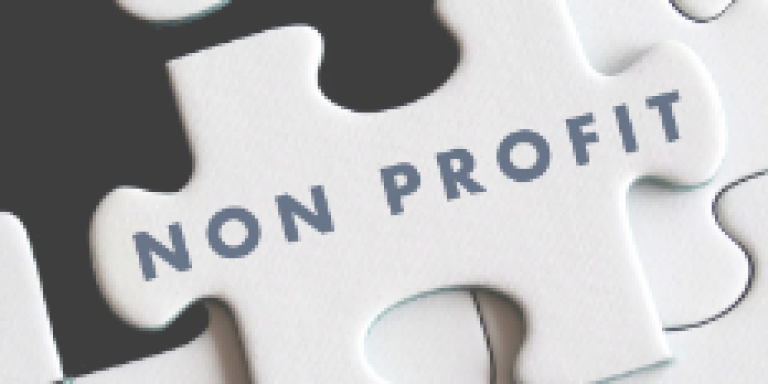 Situational Selling: Non-Profits
"Situational Selling"* is a term we use to describe opportunities for inkjet printing that come and go every year. This is another in a series of ideas to help you identify sales opportunities.
2020 has been an extraordinarily difficult year for non-profits. Even before the pandemic, a change in the tax rules had a dramatic effect on their fundraising efforts. The IRS altered how it treats donations and what it allows to be deducted. The net result has been devastating and their urgent requests for help have been drowned out by stories of COVID-19 and wildfires and politics and…
Suffice it to say these are challenging times.
Ordinarily, the holiday season— the season of giving— is also prime time for fundraising requests. Your mailbox is all the proof you need of this point. In 2020, the phrase "Now, more than ever" is getting a workout as non-profits seek to stay in business.
But, let's up the ante a bit…
Surely there is a non-profit or two close to your heart? Why not reach out to them and offer to explain your inkjet printing capabilities and how you can help. This way, you will be making a sale and doing something meaningful at the same time.
Oh, and one more thing…
It's very common for a non-profit to receive support from corporations. Decisions come down from the top as to which philanthropic endeavors receive assistance. For example, perhaps the president of the company has been somehow touched by cancer or Alzheimer's. Your involvement with a non-profit can have larger consequences in that it could get you in touch with top decision-makers at significant companies in your area.
Yet another good reason to do the right thing!
********
*The Situational Sale
While general prospecting involves a step-by-step, week by week process and includes almost endless follow-up attempts, Situational Selling is far more finite. This might include a simple mailing and a phone call and/or email but no more. This does not have to be complex or involved. The important part is to repeat the process for each opportunity every year as you build off of and benefit from previous years' attempts.
*********
Bill Farquharson is a sales trainer for the graphic arts. He can be found at BillFarquharson.com
Kelly Mallozzi is a content creator for the graphic arts. She can be found at SuccessInPrint.net