Join in the community forum! The thINK blog is a place for community members to share their opinions, best practices, successes, and challenges. Add your comments to the blogs published here or write a blog and we'll post it for you.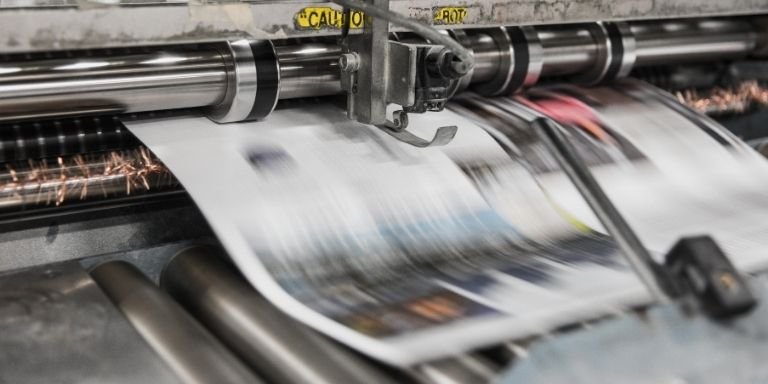 Reinforce Customer Loyalty with Cross- and Upselling
Retaining good customers goes far beyond serving their needs well and making them feel appreciated. It's also about extending the value you provide, to reinforce the concept that you are a partner, not just a vendor.
You can do this in a way that benefits both you and your customers by suggesting other jobs and services you offer they might not be aware of, or that would improve the success of their jobs. This is called cross-selling and upselling.
First some definitions.
Cross-selling involves recommending to your customers that they add more elements to their initial job, ways to enhance and improve the original assignment. Your challenge is convincing the customer that his original job or campaign will be more successful with the added services you offer.
Upselling is slightly different; it's a means of convincing the customer to spend more with you on his job, essentially a task "upgrade." The two terms are inter-related, don't have to be strictly defined, can be undertaken singly or in tandem, and often overlap. In all cases, you must convey that you're not merely seeking additional revenue, but rather are using your professional knowledge of printing, technology, industries, and customer needs to help their campaigns be more successful.
Let's examine some examples.
• Stock and coatings. Your customers may think they know what kind of stock and finish they want, but you can suggest things that would be more appropriate or successful. An upgraded or embossed business card might be more appropriate for a financial advisor than a flimsy alternative; a high-gloss, colorful finish may help a real estate agent be more memorable to her clients; and a soft-touch finish might convey the level of exclusiveness you know your customer is striving for.
Have a construction industry customer? An upgraded durable business card could be just the ticket. In these few cases, you're solving your customer's needs while adding to the jobs' profitability.
• Combining products and services. Bundling can add to the value you provide your customer while providing additional revenue to you. Consider a banking customer who wants a self-mailer promotional piece. You might suggest additional elements to the printed piece that enable tracking customer responses, who visited the customer's website as a result of the campaign, or even which customers received the mailing in the first place. Or perhaps the customer isn't aware you offer fulfillment, shipping, and mailing services, which you can bundle with the original print job to improve cost efficiencies and timeliness.
• Help customers cross- and upsell themselves. Remember, a key to successful customer retention is offering ways customers themselves can be more successful. Thus, you could help them do their own cross- and upselling with the services you offer. Your digital variable inkjet equipment can allow them to customize and personalize (for example) their transactional mail in order to cross- and upsell their other services in a highly targeted way. Your banking customer could send out statements that also introduce added banking services most appropriate to the individual recipient. Or you might offer dynamic perforation to a cable service customer, allowing the addition of coupons to mailings with highly personalized offers and specials.
It's easy to mistake cross- and upselling as ways to squeeze more profitability from your customers. Don't make that mistake! Avoid being pushy, and always be helpful. Let your customers know you're in this together, and suggest additional elements and features to their jobs that benefit you both.
Christopher Hosford is editor at large for Target Marketing. Former editor-in-chief of Nielsen's Sales & Marketing Management magazine, he covers all aspects of sales, marketing, and cutting-edge marketing technologies.