Join in the community forum! The thINK blog is a place for community members to share their opinions, best practices, successes, and challenges. Add your comments to the blogs published here or write a blog and we'll post it for you.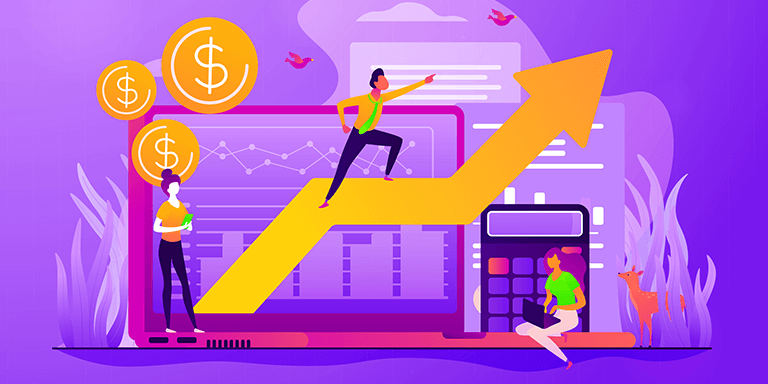 MWI Helps 401k Firm Create Targeted Direct Mailer to Increase ROI
Running a small business can be a large challenge, and small business owners are faced with a multitude of decisions that have significant impact on themselves, their company, and their employees. Helping employees plan and provide for their future is perhaps one of the most top-of-mind challenges in today's economic climate, and Austin, Texas-based firm Guideline is dedicated to helping small businesses create and manage their employees' 401k plans. 
In order to reach a larger, more captive audience base for their portfolio of financial plans, Guideline identified an A/B direct mail campaign as an effective way to not only broaden their reach, but also secure a better understanding of their target audience and the messaging that is most impactful to said audience. 
These direct mail pieces needed to be visually engaging, easy to produce, and provide concrete data and reporting as to which variation of the mailer achieved the most success. 
To help execute this complex sequence of creating, distributing, and evaluating each direct mail piece, Guideline partnered with full-service direct mail and marketing firm MWI Direct to conceptualize a dynamic A/B campaign based on appealing creative and engaging content. The messaging of the A test centered on 3 months free service while the B test was built on waiving a $500 setup fee. 
The campaign called for a print volume of 50,000 pieces where each test could be printed and mailed simultaneously, and Canon Solutions America's ProStream 1800 inkjet printing platform seamlessly handled the volume and complexity of the print project without compromising quality. Printed on 70lb Opaque Smooth stock, the 8.5 x 11 letters demonstrated stunning visuals and superior durability to help convey the value proposition of partnering with Guideline on 401k plans. 
The clarity of the reporting and data — not to mention the robust ROI — helped MWI and Guideline identify the $500 fee waiver offer performed best, which in turn facilitated a larger direct mail campaign built around the fee waiver creative and copy. 
MWI continues to work with Guideline on subsequent campaigns to help small business owners provide quality 401k plans to employees across the country. 

Have you recently completed a project that sets your organization apart or demonstrates an interesting application using a Canon Solutions America product or solution? If so, we'd love to tell your story! To submit your project, contact Cindy Cumings ccumings@thinkforum.com