Join in the community forum! The thINK blog is a place for community members to share their opinions, best practices, successes, and challenges. Add your comments to the blogs published here or write a blog and we'll post it for you.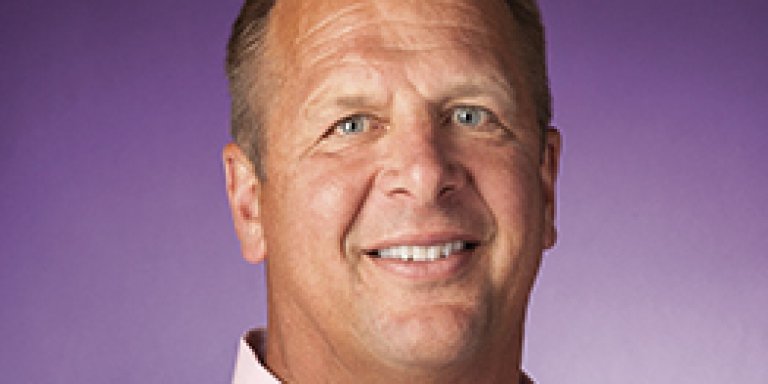 The Most Valuable Takeaways from thINK 2018
Every year, thINK gets better. I wasn't sure if it would be possible to top last year's event, but countless attendees told me last Thursday and Friday that this was without a doubt the best thINK yet.
I might be biased, but I have to say I agree! From the inspiring keynotes to the authentic connections forged over shared meals, there were some particularly valuable takeaways to be found at thINK 2018. Here are my personal highlights:  
Hands-On Learning at Deep-Dive Workshops
This was the first year we offered workshops at thINK: hands-on sessions where attendees could roll up their sleeves and give new ideas a try in real time. For most people, learning by doing is more effective than listening to a lecture, so our goal was to provide several interactive options. As a result, this was the most hands-on thINK yet and attendees walked away with true action plans. For example, those who attended the workshop Cutting Through the Noise to Reach Your Customers received 90 minutes of live consultation from marketing experts, along with the tools to build their own content marketing strategies.
This year's sessions as a whole focused on the technical side of inkjet printing more than ever before. Paired with the seemingly endless application samples at the Inkjet Innovation Showcase, this focus on real-world applications is how we're using thINK to create a culture of masterful printing.
Big Winners at the Inkjet Innovation Awards
In order to actively cultivate that culture, thINK 2018 focused on celebrating those who are truly leading the industry. The first inaugural thINK Inkjet Innovation Awards put the spotlight on printers who are using inkjet to transform their businesses and deliver results for their customers, whether they do it through new applications or creative thinking.
The Inkjet Innovation Showcase booth was filled with people for the duration of the event. Not only did attendees fill the ballot box with their votes for the People's Choice Award, but they also devoted time to studying and understanding each project. I loved watching people get ideas and inspiration from the showcase booth, and I'm thrilled that thINK can honor these innovators. Watch for a full recap of all 28 entries and more info about the winners soon!
A Truly Personal Experience
There are conferences where you can see inkjet presses in person, and then there's thINK. Canon Solutions America doesn't simply ship one press to a far-off exhibit hall and ask people to inspect it out of context. From the beautiful Boca Raton Resort to the personal tours of the Customer Experience Center, thINK is an invitation into the world of Canon Solutions America for a VIP experience. It's about forming a relationship with an entire community, shaking hands with the people who actually make and support the presses, and experiencing the presses in person. At thINK, you get to meet the product managers for each press and ask your questions, consult with industry and business leaders on your solutions, and form relationships for life — and this personal approach really does make a difference.
It can't be overstated: thINK is unique. I'm proud to be part of the team who brought this year's event to you, and I'm already looking forward to thINK 2019 — we'll do our best to make it the best thINK yet.
Did you attend thINK 2018? Post your photos and favorite moments on tag us on Twitter, Facebook, and LinkedIn. Don't forget to use the hashtag #thINKforum2018!
Bob Radzis is Chief Customer Officer at SG360°.