Announcing the thINK Inkjet Innovation Awards
Submitted by
bradzis
on May 08, 2018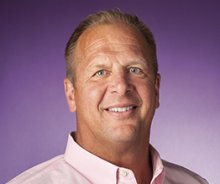 The thINK board and I are excited to tell you about a new annual awards program just for inkjet. It's a great opportunity for sharing and getting recognized for the great work your team is producing. 
For a relatively new technology, we've made leaps and bounds in the capabilities of the presses, media options, and the skill we've all acquired using it. We want to use this awards program to celebrate the creativity and innovation of our members – and the positive business impact our work is having on our customers' success.
If you consider yourself a leader or a true innovator in inkjet, this is the opportunity to show how you're using this next-generation technology to transform not only your business, but also your customers'. We welcome all members of this great thINK community to showcase what is possible with an inkjet press, and in doing so demonstrate the far-reaching impact this technology has on our industry. 
What's coming up in your print job queue?
Now is the time to start looking at the jobs you've already produced, as well as the ones you'll be printing over the next 2 to 3 months.  If you think an upcoming project could be a good fit, save 5 print samples for entry.
Innovation, above all, will help determine the winners. Here are the "winnovation" criteria the judges will use to evaluate entries:
Results it achieved for your client
Cost savings for you and/or your client
New market or application
Production process/workflow innovation
On-press innovation
Finishing innovation
Creative use of color, form factor, or application design
Trophies will be awarded to all entries that have achieved a winning level of innovation. Those winning entries will also be eligible to win the "Best of Show" and "People's Choice" awards.
Get started now
The entry deadline is July 31st, 2018 and winners will be announced at the thINK 2018 conference in Boca Raton, Florida, September 5-7, 2018. Download the Inkjet Innovation Awards rules and enter your best projects at thinkforum.com/awards.