Join in the community forum! The thINK blog is a place for community members to share their opinions, best practices, successes, and challenges. Add your comments to the blogs published here or write a blog and we'll post it for you.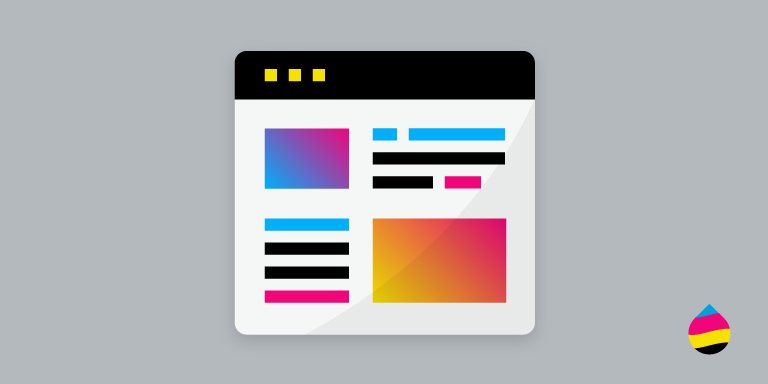 Marketing Automation to Drive Content Engagement
At the top of the sales funnel, blogs and social posts work well to introduce prospects to you and your company. Now, in the middle of the sales funnel, when folks are evaluating their print needs and considering whether you're the right company for them, you need to develop more engaging, encouraging content.
But here you're faced with a dilemma.
You are now required to have two pretty different sets of content — one set to introduce yourself, and an entirely different set of content designed to encourage further engagement and consideration. And these two sets of content — which must be distributed concurrently to keep things going — can span a wide range, from general blogs and posts on the one hand, to deep-dive case studies, expert guides, white papers, email blasts, and even webcasts and live Facebook interactions.
You might soon lose control of knowing what's effective content, why, and for whom it's intended.
Don't worry. An automated approach to content organization and distribution can help pinpoint who should see what content when, to encourage prospects toward greater engagement and a propensity to buy your services.
Finding Mid-Funnel Prospects
One approach is to identify these mid-funnel prospects. Services like WhosOn, for example, can look up anonymous website visitors' names and business connections using either IP or publicly available LinkedIn information. These visitors are valuable, because they're on record as visiting your site or evaluating your offers. Of course if you do reach out to otherwise anonymous visitors to your website, make sure they agree to receive any further emails from you, to abide by privacy regulations.
Also, social sites like LInkedIn and Facebook have mobile apps that are among the most essential social media destinations for your content, searchable and segmented by interest level. By keying on those interested in digital inkjet printing posts, you can follow up with emailed content to help drive prospects to more engaging mid-funnel content.
In the past, I've recommended LinkedIn Sales Navigator as a way to respond quickly to warmer leads. For example, when a VP of marketing posts a comment or article to LinkedIn about "direct marketing," "direct mail," "printing services," or any of your designated keywords, Sales Navigator will alert you of this mid-funnel lead. Now you can send a offer of a white paper, ebook, or fact sheet directly addressing his or her needs.
Finding Appropriate Solutions
Marketing automation and CRM tools also are essential. The following examples do not constitute endorsements, but they are tools I'm familiar with and like:
• HubSpot. HubSpot is a CRM and marketing tool that can help you target customers rather precisely. Say you'd like to pinpoint visitors who recently viewed your pricing list, or who maybe downloaded your competitor comparison chart — well, this is a virtual definition of mid-funnel interest! HubSpot's content management software and CRM can then trigger mid-funnel email blasts to these specific leads.
• Salesforce Pardot. Your sales team may already be using the Salesforce CRM platform, so this may be a logical add-on. With Pardot, interested interactions on your website are readily identifiable. Now, sales can quickly distribute compelling mid-funnel content to these warm leads.
• Act-On. This also includes email, website visitor tracking, lead management, reporting, and more. I like the Act-On feature that segments prospects into categories. You can see the types of customers who visited your site, their activities, and even the time they've spent getting acquainted with you. Now, blast mid-funnel content to the most engaged folks to encourage further interest!
There are so many marketing automation options out there, and it can be confusing to choose the right one for you. And they vary greatly in price. Read reviews and check out what other companies your size are using.
Christopher Hosford is editor at large for Target Marketing. Former editor-in-chief of Nielsen's Sales & Marketing Management magazine, he's covered all aspects of sales, marketing, and cutting-edge marketing technologies.