Join in the community forum! The thINK blog is a place for community members to share their opinions, best practices, successes, and challenges. Add your comments to the blogs published here or write a blog and we'll post it for you.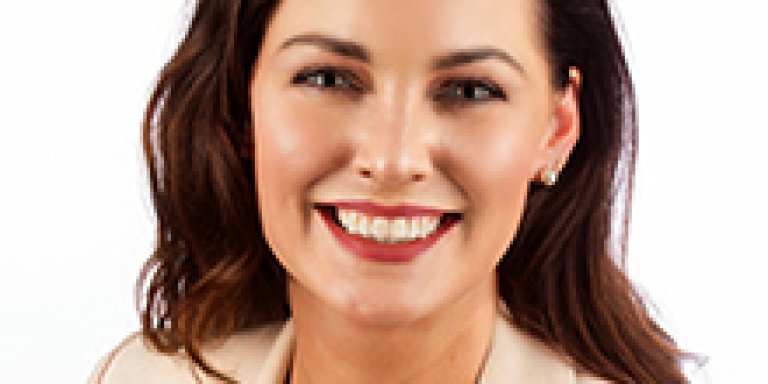 Interview with thINK Member Jeremy Hess
Gasch Printing - Inkjet Investment Paves Path to Growth
Founded more than 30 years ago, Odenton, Md.-based Gasch Printing, along with seemingly every major print provider, has undergone major transitions as the industry evolved. Early in 1982, Doug and Linda Gasch started the company in their 100-sq.-ft. basement. For two decades, the shop operated with a handful of employees, a one-color duplicator and a homemade lamp to expose printing plates. 
Understanding the need to adapt to the ever-evolving industry, the company's forward-thinking leadership team – now under the guidance of Doug Gasch, Jr. – moved from an offset environment to a fully digital toner operation in 2002. Four years later, in 2006, the shop teamed up with BrightKey, a large warehouse and distribution company that wanted to partner with a print provider to cater to its publishing and association customers.
That move has led to more than 10 years of sustained growth and has ushered in a new era for the company and its industry-leading book printing services.
Today, digitally printed books represent more than 95% of all the jobs produced at Gasch Printing. Its offerings include perfect bound books, case bound books, saddle-stitched booklets, catalogs and an array of other specialized digital book printing projects. With its dedication to becoming an all-encompassing book printing provider, the company recognized the need to take its technology even further and adapt to the emergence of inkjet.
"We never want to take a step back – in terms of quality," says Jeremy Hess, director, sales and marketing, Gasch Printing. "We had been looking at inkjet technology for a long time. But within the last year the quality improved to a point that made us take a closer look."
With the installation of the Océ ColorStream monochrome 3900Z inkjet press in the summer of 2016, Gasch Printing paved the way for another 10 years of consecutive growth. Since installing the inkjet press, the company has experienced success in a number of different areas. Production speeds have doubled, a 50% capacity and volume increase was experienced almost immediately and, perhaps most importantly, Gasch Printing noted unprecedented levels of high print quality.
"We replaced one toner device with monochrome inkjet," Hess says. "The vast majority of our work is still black-and-white only, with half tones for photos. But still, our clients demand a high level of quality and the ColorStream 3900Z inkjet press maintains and exceeds their quality expectations."
For Gasch Printing, the transition to inkjet was an easy one internally, since they were already using the PRISMA system for their workflow. And on the finishing side, Gasch has being using Hunkeler equipment in-line with their previous Canon toner press for several years. The Roll-to-Stack system currently in-line with the ColorStream 3900Z combines a Hunkeler UW6 unwinder, a CS6 rotary cutter, an SE6 offset stacker and a LS6 non-stop stacker. The solution is capable of producing up to 1,650 book blocks per hour. That speed was essential. It needed to keep pace with the press, and it does.
In 2015, Gasch Printing invested in an entirely new bindery in anticipation of their move into production inkjet. "We looked at our systems holistically and decided to start with our finishing department. We didn't want it to be the bottleneck," Hess says. With the help of its local dealer, Atlantic Graphic Systems of Columbia, Md., Gasch Printing purchased a Standard Horizon BQ-470 Perfect Binder with PUR adhesive at GRAPH EXPO 15. The machine was a complement to the Standard Horizon BQ-470 EVA solution they already had in-house. The new BQ-470 is configured in-line with the HT-1000V Three-knife Trimmer, and it manages the finished book blocks coming off the combined Canon Standard Hunkeler line.
But it was the consumables side of the business that was impacted the most with the installation of the new press. "We changed all of our paper," Hess says. "We moved to all inkjet-treated papers. There were substantial quality improvements in the inkjet-treated sheets compared with non-inkjet treated papers."
From the very beginning, Gasch Printing got its customers involved. "Quality is very subjective," Hess says. "So it was critical that our customers were satisfied with the quality of the new inkjet press, and paper choice was a key component in the process. We print a lot of halftones and photos, so we made sure to get feedback from our customers to ensure the press and paper met their expectations."
For Gasch Printing, technology continues to drive its success in the market. "We try to build our print models around our clients' needs," Hess says.
The company's printing – and even variable data and personalization offerings – have all been hugely enhanced with the new inkjet press. "Inkjet is far more reliable then even our toner press. There are far less moving parts, which means it's more reliable and we have better uptime," Hess says. 
The quality and reliability Gasch Printing gets from the ColorStream 3900Z allows the company to offer updated solutions to existing customers while tapping into new markets and customers. At the same time, Canon Solutions America aids Gasch Printing in recognizing new business opportunities now possible with inkjet technologies.
Tonya Powers is the Graphic Arts Segment Marketing Manager for Canon Solutions America, with a focus on marketing strategies across North America in the Commercial and Book print production markets. She brings with her a wealth of industry knowledge that enables her to lead field relevant go-to-market production print strategies and programs for Canon Solutions America that bring value-add to the production print customer and print industry. Previous to Canon Solutions America, Tonya spent several years at Hewlett Packard on the marketing team developing go-to-market strategies within the Graphics Solutions Business for their Wide Format and Digital Press & Inkjet divisions. Tonya has been in marketing roles identifying and implementing B2B marketing strategies since 1999.