Join in the community forum! The thINK blog is a place for community members to share their opinions, best practices, successes, and challenges. Add your comments to the blogs published here or write a blog and we'll post it for you.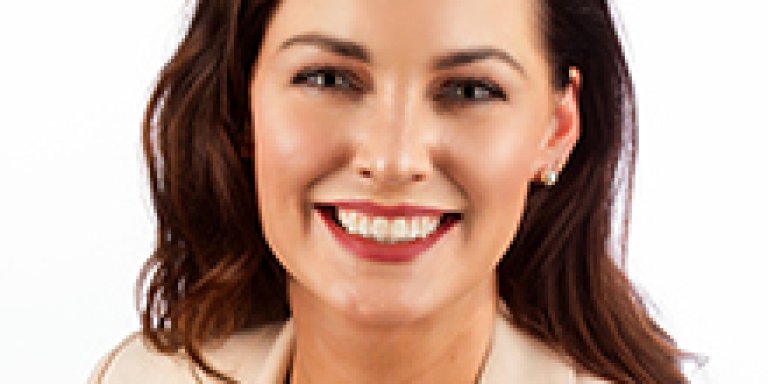 Interview with thINK Member Jeff Birmingham
Like any savvy business professional, Jeff Birmingham understands that to be successful your company has to keep evolving. As president of Houston-based Alliance Printing and Graphics: Print Evolved, Birmingham continually enhances his shop's offerings. To that end, throughout the company's 30-year history, Birmingham has expanded on the shop's original offset capabilities to become a full-service shop, adding digital flexography for label production, digital storefront technology for online ordering, digital printing for short-run and on-demand work, and most recently with the installation of the Océ ColorStream 3700, continuous feed inkjet printing for fast turnaround, high-volume, high-quality output.
Alliance has not only expanded its offerings, it has also grown in size, opening a second Houston location following the July 2017 purchase of the new equipment. While committed to technology and the innovation it fosters, every piece of hardware and software purchased has to both benefit Alliance's customers and add value to the business. 
For example, 15 years ago Alliance added online ordering to its cadre of services. The thinking Birmingham says, was "how easy can I make it for customers to order." Creating an online portal entry for Alliance's customers, "helped shore up consistent long-term customers," he acknowledges.
Over the last 15 years, "we only lost one customer we set up a portal for," Birmingham adds. Alliance's client base spans mom-and-pop shops to leading manufacturers, insurance companies, and also some oil and gas businesses.
Turning up the Volume
Earlier this year, Alliance signed a five-year contract with one of the world's largest manufacturers of heating, ventilation and air conditioning products, to produce its manuals and warranty parts booklets. The multi-billion enterprise, which is headquartered in Japan, is consolidating its U.S. operations into a 4 million-square-foot facility just outside of Houston, with a projected growth rate of 70%. 
While the company was already a customer of Alliance, the five-year contract "was a game-changer for us," Birmingham notes, "allowing us to move forward in a way that fit our customer's needs and also ours."
Birmingham knew to be able to produce the volume the new contract dictates – the manufacturer turns out 15,000 air conditioning units daily, all of which need warranty and instruction manuals – his company would need a digital printing production workhorse that could deliver high-quality output, fast turnaround, and also be cost-effective. While Alliance already had digital presses in-house, including a cut-sheet Canon imagePRESS C10000VP Color Digital Press (the company purchased a second one when it bought the Océ ColorStream 3700), they are used for short-run, on-demand high-quality multi-color jobs.
"Once I started learning about inkjet," Birmingham says, "it was the obvious solution. If we hadn't moved to inkjet, we would be running our other equipment 24 hours a day, seven days a week. With the ColorStream and our roll-to-roll, we are taking care of it in eight hours a shift, five days a week, with one operator."While there are a lot of good presses on the market, Birmingham says, the ColorStream's unique capability to economically output both color and black-and-white was a deal breaker. 
The decision to purchase the ColorStream, along with an Océ PRISMAproduction server print workflow and output management system, plus a second Canon imagePRESS C10000VP, followed the same purchase journey as all of Alliance's recent technology and equipment purchases. 
"We find out what our customer needs, and have them buy into the solution, and become a partner of theirs," Birmingham explains. 
Which is why Birmingham found Canon to be the perfect partner. "They bought into what we were trying to do, and helped us find a solution," Birmingham notes. "They are in it together with you 100%. They have your back. I knew they weren't going to let me fail."
He specifically points to his relationship with Canon Solutions America printing sales consultant Frank P. Tummino, who "still calls me with new business ideas for the inkjet. In today's world, we think we've gotten away from relationship selling, but you have to believe in the person, and in the company. That's always how I've done business."
Although Birmingham anticipated many of the benefits the Océ ColorStream inkjet press delivers – there are no plates, no set up, so turn time is so much faster, he says – he was surprised at just how much uptime it gave the shop, as well as how easy it is to run. 
"It is unbelievable how well it runs and runs and runs without any interruptions," he says. "It makes my life very easy."
Another unexpected bonus: Alliance is able to add color to some of its clients' black-and-white newsletters and booklets, "and we are coming out being competitive with black-and-white even when adding color," Birmingham says. 
"That was a bonus we didn't know we were going to have," he adds. "When we were buying the press, and saw how cost-effective it was, we realized this was a possibility. We ended up doing some pre-selling to our customers on the idea. True to form, Canon came up with pricing structures for us."
The benefits that the Océ Colorstream 3700 provides naturally extend to Allliance's entire customer base. "Being able to produce collateral on inkjet, our customers don't have to keep a lot of inventory tied up," he explains. "More and more, our customers want just-in-time inventory."
Alliance uses the ColorStream and imagePRESS in tandem to produce booklets for many of its products, running the cover on the imagePRESS and the inside pages on the ColorStream. The imagePRESS is outfitted with booklet-making capabilities and a range of in-line feeding and finishing accessories, letting the print further expand applications it offers to the market.
"The PRISMAproduction server ties it all together," Birmingham says. " It's a great platform to use to share files, plus its scheduling capabilities allows us to prioritize our work and run all our devices from it. We probably only use one-twentieth of its capabilities right now, but plan to add more functionality as needed. The goal is to have it manage our whole print shop."
Inkjet is the wave of the future, says Birmingham. "Inkjet is where printing is evolving toward," Birmingham says. "I'm just glad we got into it fairly early. "We added the tagline 'Print Evolved' around three years ago," he adds. "We are trying to live it now."