Join in the community forum! The thINK blog is a place for community members to share their opinions, best practices, successes, and challenges. Add your comments to the blogs published here or write a blog and we'll post it for you.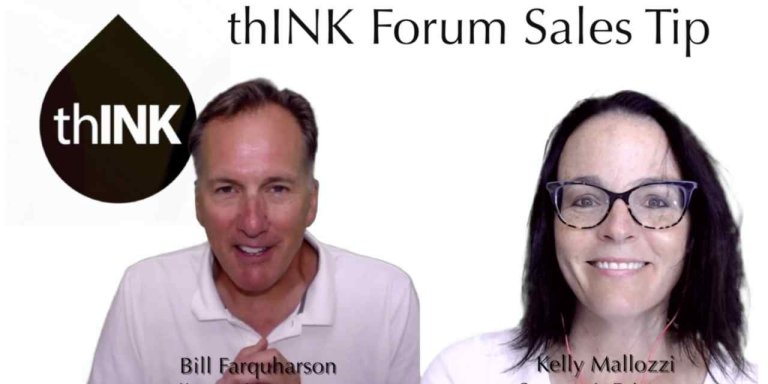 How to Identify Inkjet Print Applications
Selling inkjet printing would be so much easier if applications came with little red flags on them. Unfortunately, it's more like a game of Where's Waldo?
Back in the day, no one had to think much about which press to run the job on. It was rather like Henry Ford's theory on cars: You can have any color you want, so long as it's black. Printers had one press. If they had more than that, it was likely to be a duplicate (pun intended).
Then came the high-speed black and white copier.
And then the high-speed color copier.
And then digital black and white.
Followed by digital color.
And now, inkjet.
Decisions, decisions. How we match up the job with the production device?
The answer requires you to not just improve your ability to identify inkjet print applications, but to also improve your overall selling skills by learning the story behind the printed piece. By understanding what the client is trying to accomplish or perhaps the problem they need to overcome with this particular print job, you will be rewarded with profitable, sustainable, and repeatable print jobs.
How many do they order? How many did they throw out? What is the ideal outcome? Questions like these— big and small— will help you get to the bottom of the piece and perhaps come up with a better print solution.
The good news is: This is not only a better way to sell, it's a lot more fun because now you are a problem-solver instead of a job-quoter.
*********
Bill Farquharson is a sales trainer for the graphic arts. He can be found at BillFarquharson.com. Kelly Mallozzi is a content creator for the graphic arts. She can be found at SuccessInPrint.net