Join in the community forum! The thINK blog is a place for community members to share their opinions, best practices, successes, and challenges. Add your comments to the blogs published here or write a blog and we'll post it for you.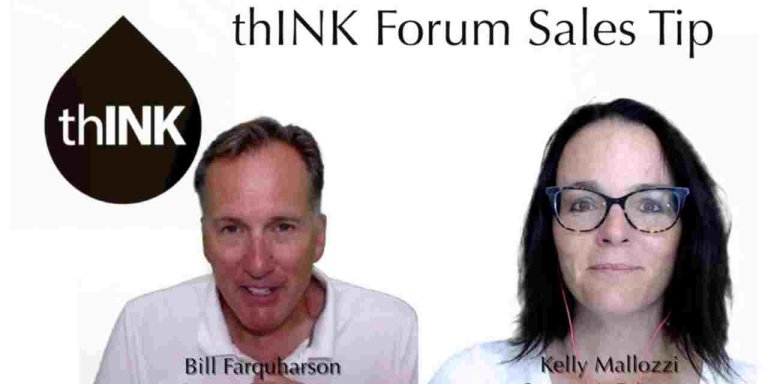 The Follow Up: Staying In Front of Your Prospects
You've talked about Inkjet with a client or prospect. So, now what?
As you have heard us say in these tips and in other content we've created, follow-up is key.
However, how do we stay in touch and deliver a relevant sales call each time? The last thing we want to do is to make the Verizon-style approach: Can you hear me now? Can you hear me now? Can you hear me now?
Make certain you stay in front of your prospect by communicating messages that are relevant and interesting. Make it worth their time, or risk being deleted or ignored.
One possible path to take is to show that you understand their world and send them helpful information such as trends regarding their industry. This not only gives them pertinent information, but also lets them know you are paying attention.
Another option would be to send information showing successful inkjet print examples.  If you choose to do this, understand that inkjet printing is not nearly as exciting to them as it is to you. So, spare them the details of speeds and feeds and stick to things like success stories and case studies, especially the ones related to their industry.
Getting new customers takes time, stay consistent and stay relevant and success will follow!
*********
Bill Farquharson is a sales trainer for the graphic arts. He can be found at BillFarquharson.com
Kelly Mallozzi is a content creator for the graphic arts. She can be found at SuccessInPrint.net