Dave Schuller Shares His Story
Submitted by
dmschuller
on June 11, 2018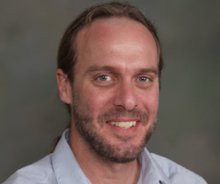 If I had to give advice to others who are implementing inkjet, I'd say plan for change! 
Back in 2009, we bought our first inkjet press – and boy have we learned a lot since then. Our transition to inkjet started with our company leadership. Taylor Corporation is always looking to be in front of emerging technology. Moving away from warehousing customer collateral was also a significant factor. 
Today, we have a fleet of seven across our Arden Hills and Ft. Worth locations, including five Océ ColorStreams and two Océ VarioPrint i300s. We are heavily steeped in Canon technology, including PRISMA. While we researched other vendors, Canon offered the best partnership for our fleet.
Change is always the hardest part of a transition like this. We had little idea how to set up workflows to support the full-color digital press, and we didn't have any color management in place at the time. However, having executive sponsorship made it easier to drive all the collateral things we needed to do to support full-color digital printing. We've made numerous changes to the workflows over the years, most recently, we have transitioned to late-bind color management.
I shared my workflow experience in a roundtable discussion at thINK 2017. You can watch it here. 
Worth the Effort
With our transition to inkjet, we have realized some significant growth opportunities with existing customers as well as attracting new business. We would never be able to compete in the Twin Cities and nationally if we did not have a full-color digital platform to offer.  Also, we have become much more nimble in our manufacturing. We lose less time with inventory management and we have created a closed loop process for all our critical mailings. 
Not having to manage customer collateral really helps us stay on schedule. And the cost savings from inventory management has been a huge plus for us. We also feel we add value to our customer base by supporting changes right up to go-live. This condenses our schedules, as well as offers a viable way for our customers to change creative and not be bound to pre-printed shells. This is significant, especially with changing turnaround expectations. We have many same-day SLAs now. A few years ago, the SLA expectations seemed to be more in the 48-72 hour range.
The types of print jobs we deliver have changed quite a bit in the past few years. We're doing much more variable, targeted pieces in lower quantities. We continue to grow our critical communications offerings. Security requirements like PII, PHI, and HITRUST have been a part of the change, and the amount of pre-composed work we manage has increased significantly over the past three years. 
If I could do it all over again, I would work more closely with sales and client service staff to provide information around digital color printing. I also would have done more to plan for color management, server capacity, and in-line post printing utilities. I'd also work to ensure support is readily available. Local is best.
See you in September
I hope to see you all at thINK 2018. Just attending the thINK conference last year was a great experience. The learning tracks were amazing, but it was the sense of community I found most valuable and the feeling of being part of something bigger than our daily jobs and responsibilities. Having time to speak with and learn from others is priceless.
Dave Schuller is Director, IT Production Support at Taylor Communications Secure and Customer Solutions Inc.