Customer Personas & Brand Storytelling are Key to Effective Content Marketing
Submitted by
Christopher Hosford
on February 18, 2019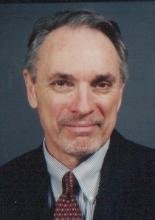 You can't sell your print services if you're not clear on the folks you want to sell to.
If getting to know your target market sounds pretty obvious, it's amazing how few companies take the time to really do it. Yes, they may have determined their services and advantages in the marketplace, (as described in our previous blog), but they often don't have a clear idea of how their unique value proposition can solve problems for each of their ideal customers.
Here's a hint: It's not about you.
The Target Marketing article, "PVC: The 3 Secrets of Storytelling for Brand Marketing Success," lays this out clearly: "One of the most common mistakes of content marketing is to focus on yourself and your company. That is just not that compelling to most consumers."
In this blog, we'll look at how you can shift your attention to the "types" of people you're marketing to—called "personas" in marketing-speak—and develop a way to tell stories specific to each of them. Honing in on the right personas for your business and identifying the stories that will resonate with them will form the driving force of your content marketing through such channels as blog posts, social media, email, and direct mail.
Developing Your Customer Personas
Let's start with three sample personas, or types of customers with different needs that a print company feels confident it can fulfill. You might even give them unique names and specific characteristics. Based on these samples, develop your own personas that are unique to your value proposition and the customers you want to reach, so you can develop stories for each that speak to their needs.
Ginger: I know it sounds silly, but bear with me. This persona may represent a typical advertising agency specializing in direct-mail marketing. The "Gingers" of the world have struggled to find a print partner that can target prospects as well as they'd like. You will share with "Ginger" stories about how variable data printing can drive direct-marketing success.
 

Sam: "Sam" might represent non-profit organizations that encourage charitable giving. But "Sam"'s efforts are drowned out by all the noise from competing organizations. Your stories for "Sam" will detail how graphics, color, text, images, papers, unique die cuts, and interactive print can be customized to drive fundraising success.
 

Evelyn: "Evelyn" is a persona that might represent smaller regional banks. "Evelyn" offers more personal, community-based service than the big guys, but needs a way to communicate that with precisely targeted messages, from local branches to individual households. Your messages to "Evelyn" and others like her will show how digital inkjet printing offers unparalleled personalization and pinpoint demographic parsing.
Coming up with customer personas can help you match the value you offer with your ideal prospects. That will allow you to target them with relevant content that will help them "reach their goals and overcome their challenges."
Connect it to Content Marketing
If you're new to content marketing, don't let the concept overwhelm you. (An excellent overview of content marketing can be found here.) All you need to know is that content marketing should communicate ideas your target customers "get." It shouldn't be about you, but it should illustrate your unique expertise and ability to help customers solve their problems and better understand their options.
Content marketing can take many forms: regular blogs on your website, perhaps periodic emails, your own direct-mail program, social media, or other content about bright ideas and solutions, tailored to each of the customer personas you've developed. Impressed by your knowledge, customers may well come to you as the solution to their needs. Don't toot your horn. Get it right, with customer-oriented advice, and your brand value and revenues can reach new heights.
In future blog posts, we'll explore how to develop your content marketing plan, some great ways to find new customers, and how to identify new target markets. Telling compelling, pertinent stories to your own "Ginger," "Sam," or "Evelyn," will help your company grow and succeed.
Christopher Hosford is a contributing editor with Target Marketing. He was editor-in-chief of Sales & Marketing Management magazine and East Coast bureau chief with Advertising Age's BtoB magazine, and has covered all aspects of marketing, advertising and sales, including marketing automation, CRM, content marketing, analytics, search, lead generation, social media, and other cutting-edge marketing topics.