Join in the community forum! The thINK blog is a place for community members to share their opinions, best practices, successes, and challenges. Add your comments to the blogs published here or write a blog and we'll post it for you.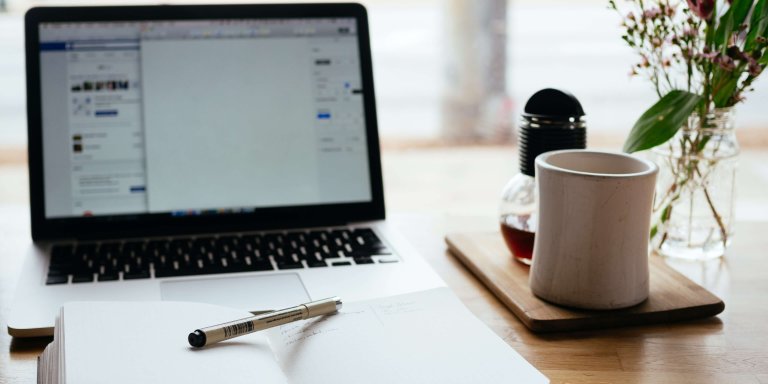 Content That Converts Warm Leads into New Business
Content marketing is your friend. You can attract attention and interest via your blogs, social posts, and other forms of information, but a different kind of content can be particularly effective in convincing prospects to become customers.
Here, at the bottom of the sales funnel, you've identified a handful of prospects who have moved from interest and desire to action. You're definitely a front runner, but you have to let these strong leads know what sets you apart from the competition, your unique value, and what's it like being your customer.
Here's where different varieties of content will be your key in turning "hot" prospects into new business.
Testimonials and Customer Reviews. You already have customers, right? Reach out to them about advocating on your behalf on how you've solved their printing needs. Besides addressing printing needs, these advocates can highlight your value-add contributions, including brainstorming, guidance, cost savings, and customer services.
This can take written or video form, but perhaps you have a current customer or two who are willing to actually talk to a hot prospect on your behalf, whether by phone or videoconference. This can be particularly effective within the same industry group, whether it's financial services, healthcare, or agencies. One bank executive recommending you to another bank executive—personally—can be among the most powerful "pieces of content" you can provide.
Case studies. A form of testimonial is the case study, detailing how you've addressed a customer's challenges and needs in specific industry verticals. It doesn't necessarily require direct quotes from the customer, although that's desirable, but it definitely should highlight concrete results and ROI, such as demonstrating how your work realized cost-savings, resulted in industry awards, or was successful in acquiring new business for your customer.
And make sure your headlines reflect these results. For example, print campaign success stories might highlight, "How First National Bank Boosted New Deposits by 50 Percent," or "How Riverdale Hospital Doubled Customer Satisfaction."
Comparison tables. You want to detail what sets you apart from other printers. You can highlight things like capabilities, technology, your customer support team, track record of success and other things that you provide but not your competitors.
Industry trends and analysis. The inkjet printing industry is changing quickly, and technological advances are providing your customers with tremendous advantages. Here, you'll want to create content that examines these trends through their realization at your company and their value to your potential new customer.
Perhaps illustrate how the need for short-run production is growing quickly for such commercial products as brochures, direct mail, and catalogs, and how it can benefit your customer. You might also note how different types of inks or new types of recycled paper can be used in different circumstances and why, or the documented advantages of print over digital media in your prospect's specific industry.
Demonstrations. Consider the power of video to compellingly tell your story: Including a video on your landing page can increase conversions by more than 80 percent. You might consider developing a professionally produced shop "walk-around," showing off your equipment and technology, your design capabilities, variable printing processes, examples of award-winning work, and even an interview with your employees about how great it is to work at your company.
Always work closely with sales at this crucial stage to arrange an actual in-person visit, complete with additional examples of converting content. Good luck.
Christopher Hosford is editor at large for Target Marketing. Former editor-in-chief of Nielsen's Sales & Marketing Management magazine, he's covered all aspects of sales, marketing, and cutting-edge marketing technologies.