Join in the community forum! The thINK blog is a place for community members to share their opinions, best practices, successes, and challenges. Add your comments to the blogs published here or write a blog and we'll post it for you.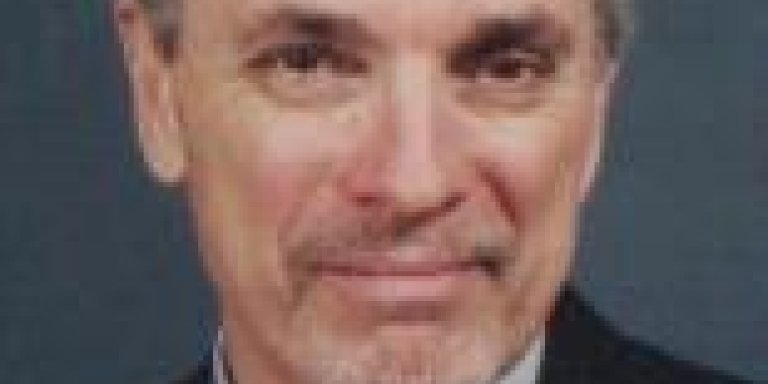 CabinetM: A Handy Way to Find and Compare Marketing Technologies
Marketing these days is driven by technology. By some accounts there are at least 7,000 marketing tech products out there that can help you be a marketing winner —or confuse you completely. How can you pick what marketing technologies to invest in that make sense for your particular business, and that will provide the best return on your investment?
Before we go further, let me remind you that your customers also are using marketing technology to leverage the terrific sales-inducing printed products you supply to them. So, here's a hint: Consider what marketing technologies your own customers have invested in and you'll have an industry-specific guide on building your own marketing technology (martech) stack.
For your own martech research, we'll focus here on one marketing tech resource among others you might want to consider, CabinetM. Whether you're using an email platform, social media, a content management app, customer identification technology, or a customer relationship management (CRM) solution, CabinetM goes to school on your martech stack, identifies products you might consider, exposes gaps you hadn't perceived before, and audits and manages the marketing technology tools you've picked.  
For large companies, CabinetM verges on the essential. Sheryl Schultz, CabinetM president and co-founder, tells me that these companies have anywhere from 50 to more than 250 marketing tools to support their efforts. This can make for a nightmare of duplication, unauthorized DIY tools, and overlapping money-draining licenses. No matter what your company size, the platform's services can help in myriad ways.
Happily, CabinetM offers a free version for companies managing fewer than 25 marketing tools, or for those interested in simply getting started and going beyond the basics. When you access the platform, you can "Create a Company Stack," entering the tools you're already using or choosing new ones from scratch. As you build your stack, CabinetM will suggest a number of alternative products for any of a variety of purposes, such as email marketing, social media, blogging, measurement, and marketing automation.
Building Your Marketing Tech Stack
Maybe your eye is drawn to such products as Mailchimp for email newsletters, Spiro for your CRM needs, LinkedIn for social media, or HubSpot for overall marketing and sales support. You can compare any of these, and many more, with competitive products by reading user reviewers. Many of these types of applications also have free trials, so if you're unhappy with your initial experiences go back to CabinetM to see what alternatives there are in each category.
CabinetM keeps track of your choices, notifies you of updates and license expirations, and notes complementary tools you may consider used by companies similar to yours are using. A feature called "Stack Insights" enables you to drill down on marketing tools that companies in specific industries are using, and by adding your business type, size and industry, CabinetM will aggregate your stack data and recommend products you might want to evaluate. 
Of course, there are many other helpful resources. The Harvard Business Review has suggested "7 Marketing Technologies Every Company Must Use," broken out into such categories as email, search engine marketing, and marketing automation, with product suggestions appropriate for smaller businesses as well as big ones. 
And there are alternatives to CabinetM itself. For example, Marketing-Stack is a curated directory of marketing resources and tools, and G2 Crowd offers user reviews to help you assess what is best for your business. 
And once again, consider your customers' own marketing efforts. Take a peek at their martech stacks for some hints about what you can add to your own efforts.
One final word: Think strategically. Consider what you want to accomplish, what's missing from your current marketing technology array, and how well your various choices work together. Solicit the input of your employees, who may have specific knowledge in this area. Check out testimonials from real users of the products you're considering. Evaluate the contenders in each category, and make sure to give them a thorough spin to demonstrate their strengths and weaknesses.
Christopher Hosford is a contributing editor with Target Marketing. He was editor-in-chief of Sales & Marketing Management magazine and East Coast bureau chief with Advertising Age's BtoB magazine, and has covered all aspects of marketing, advertising and sales, including marketing automation, CRM, content marketing, analytics, search, lead generation, social media, and other cutting-edge marketing topics.