COMMUNICATION & LEADERSHIP COMMUNICATION & LEADERSHIP
Communication is critical to your personal success — whether you are with a prospective customer, in front of a camera, facing the boardroom, or seated at the kitchen table. In this course, learn how you can communicate in a more compelling, persuasive and motivational manner.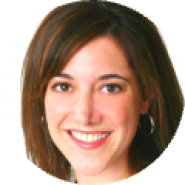 INSTRUCTOR
Media Trainer and Presentations Coach, Cameron Communications
With decades of journalism experience, Amy Fond coaches clients to be engaging, persuasive and confident communicators, no matter the medium. Amy knows where the news hook lies, how to capture audience attention, and what motivates an audience to buy what you're saying or selling.


COMMUNICATION & LEADERSHIP COURSES