BUILDING A BEST PRACTICE MARKETING PLAN: 10 STEP METHODOLOGY BUILDING A BEST PRACTICE MARKETING PLAN: 10 STEP METHODOLOGY
This class is designed to teach the fundamentals of creating a best practice marketing plan for your business. Whether you're new to your career, a business owner, or marketing professional looking to boost your skills – this course will be valuable for you. This course will cover each of the 10 critical foundational components of building a best practice marketing plan.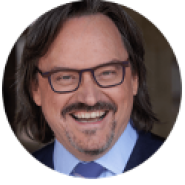 INSTRUCTOR
Chief Troublemaker, The Content Advisory
Robert Rose is a sought-after consultant, best-selling author, keynote speaker, and one of the world's most recognized experts in digital content strategy and marketing.


BUILDING A BEST PRACTICE MARKETING PLAN: 10 STEP METHODOLOGY COURSES