Join in the community forum! The thINK blog is a place for community members to share their opinions, best practices, successes, and challenges. Add your comments to the blogs published here or write a blog and we'll post it for you.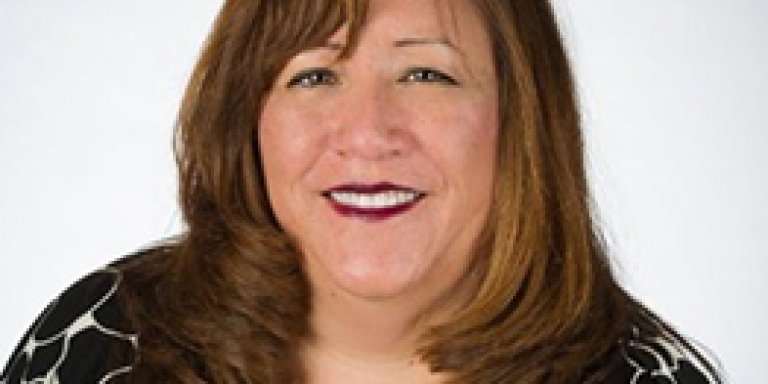 What It Takes to Win an Inkjet Innovation Award
2018 marked the very first thINK Inkjet Innovation Awards, and this year's ceremony certainly won't be the last. We can't wait to see the inspired projects and processes you come up with over the coming months, and we're looking forward to celebrating even more creativity and thought leadership in 2019.
If you were one of the many who marveled at the 2018 Inkjet Innovation Award winners, you may be wondering what it takes to earn one of these awards yourself. Perhaps you even thought about entering the running this year but were stumped over the Winnovation criteria. Well, there's plenty to be learned from this year's entries, so take some notes and start thinking about how you can best demonstrate your own ingenuity.
Here are three lessons we've taken from our 2018 submissions that might spark your imagination as you start planning your entry for the 2019 Inkjet Innovation Awards!
Lesson 1: Your submission doesn't need to be flashy.
We saw so many truly beautiful submissions to the Inkjet Innovation Awards — stunning colors, unique designs, and applications that would impress even those outside the industry. That said, some of the most innovative entries we saw were all about process and workflow improvements.
Take, for example, one of the winners that tied for business effectiveness. Core Publishing Solutions created a digital cell environment for its production of client newsletters. Before moving to inkjet, the production path looked like this:
File Created

Imposed and released into production (Wednesday)

Plated (Wednesday/Thursday)

Text and cover prints sheetfed (Thursday)

Folded (Thursday/Friday)

Saddle-stitched (Friday)

Shipped (Friday)
By moving these newsletters off conventional offset equipment and into the digital cell environment, Core Publishing Solutions eliminated several steps. Now, the production path looks like this:
File Created

Imposed and released into production (Wednesday)

Stitched inline with text and cover (Wednesday/Thursday)

Shipped (Wednesday/Thursday/Friday)
One might look at the finished product and wonder where the innovation is, but we in the industry know this production improvement is a huge deal. It means cost savings, time savings, increased flexibility, and happier clients.
In 2019, look for projects that might not look special in photos but have a great story of process improvement behind them.
Lesson 2: Your client can be yourself!
Think you can't submit your project because it's self-promotional? Think again!
We saw a handful of standout self-promotional pieces in this year's awards, and I actually think these projects are perfect for the Inkjet Innovation Awards. Why? Sometimes our own projects allow us a bit more latitude for experimentation and risk — and some of those risks bring big rewards.
ArborOakland Group's 2018 calendar comes to mind. Looking to promote the capabilities of their brand new Océ VarioPrint i300, ArborOakland Group collaborated with a local Detroit photographer to design a Detroit-themed calendar with next-level creativity. The team printed the calendar on three different presses, using three different printing processes, with the bulk of the printing on the VP i300. They finished the piece with digital toner and hot foil embellishments. The effect achieved would normally require an expensive process and printing at a large scale, but ArborOakland was able to print a few hundred calendars and still come away with an offset look — all at huge cost savings.
Another impressive submission came from Indiana Farm Bureau Insurance, whose new Océ VarioPrint i300 allowed it to move its Customer Relationship Management (CRM) lead nurturing postcard program in-house. The program involves printing, finishing, and mailing custom variable data postcards, and the move has led to huge savings — about 52% per card! Plus, thanks to inkjet, the finished product has gone from a basic postcard to a much more detailed, vibrant photographic postcard that Indiana Farm Bureau Insurance can turn around incredibly quickly. As a result, print volumes have substantially increased. The new lead nurturing campaigns have proven to be effective, delivering an increase in new clients, as well as existing clients adding new products — all driven by agents creating more meaningful touchpoints.
Lesson 3: The best projects innovate in multiple ways.
This year's entries were asked to meet at least one of these Winnovation criteria:
Results it achieved for your client

Cost savings for you and/or your client

New market or application

Production process/workflow innovation

On-press innovation

Finishing innovation

Creative use of color, form factor, or application design
We were delighted to find that many of the entries we received innovated in more than one way, and a few actually covered three or more! For those who want to enter next year's awards, it's worth looking at the projects in your 2019 job queue and thinking about how to push the envelope and innovate on another level.
We'll announce the next Inkjet Innovation Awards in 2019, but now is the time to start brainstorming. You'll need five printed samples to submit, so plan ahead. We can't wait to see what Winnovation is showcased in next year's entries. Best of luck!
Lucy Perez-Sierra joined Canon Solutions America in August 2017, bringing a wealth of experience and a diverse background gained from a multi-faceted career of over 25 years in the print industry. Lucy has been a Product Manager for toner continuous feed products before transitioning to a dual role in Segment Marketing (focused on In-Plants) and Inkjet Marketing. In addition to her role as media marketing specialist, Lucy strives to find ways to bring marketing and technology together and uses that passion to help drive new media marketing programs both internally and with media partners.