Join in the community forum! The thINK blog is a place for community members to share their opinions, best practices, successes, and challenges. Add your comments to the blogs published here or write a blog and we'll post it for you.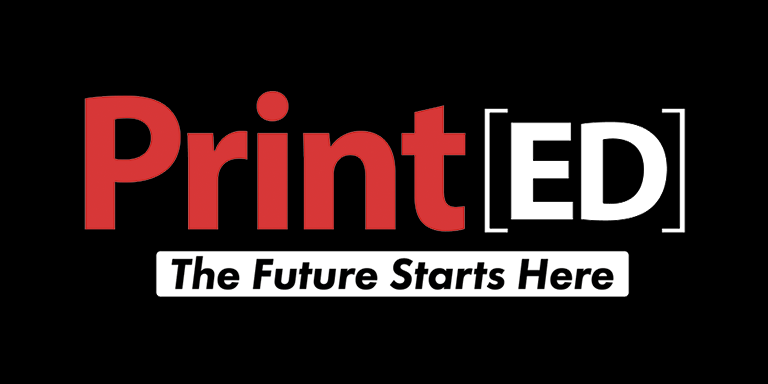 thINK and Canon Solutions America Join Forces to Support Print[ED], to Grow the Future Workforce for the Printing and Graphics Industry
Print[ED] is a nationally recognized accreditation program for high schools and junior colleges that teach graphic communications — in fact, Print[ED] is the only nationally recognized accredited program for printing and graphics in North America!
The goal of the Print[ED] program is to prepare students to become the next generation of employees for the print industry and help them get ready to successfully enter the workforce. To do this, we help ensure our instructors and students have a training program that is current, relevant, consistent across the nation, and aligned with industry standards. The program is made up of three parts: in-classroom learning, online learning, and hands-on learning.
For in-classroom and online learning, we have developed an inkjet training curriculum in collaboration with Canon Solutions America and thINK and made it available to all Print[ED] instructors.
For hands-on learning, again in collaboration with Canon Solutions America and thINK, we have developed an Apprenticeship program in which students are teamed with Canon Solutions America inkjet customers for hands-on training. This gives students hands-on experience with the latest and greatest inkjet technology and provides them with exposure to various operations within the company and real-time interaction in a print production environment.
With this combination of in-classroom, online, and hands-on learning, we feel the Print[ED] program in collaboration with Canon Solutions America helps to offer engaging career opportunities to our youth while building a competent future workforce for our print industry.
The first step for Canon inkjet customers who are interested in being a part of the Apprenticeship program is to visit thINKForum.com and select "Print[Ed]" to fill out the short form expressing your interest. Once your form is received, we will engage with you to share the next steps based on your area, as youth apprenticeship programs are regulated by each state and the rules and requirements differ. The Print[ED] team has been actively engaged in creating youth apprenticeships for some time and will assist you in navigating the process.  
"Bringing together the inkjet expertise and resources of Canon Solutions America and thINK with Print[ED] creates a unique opportunity to provide industry-leading competencies to high school students throughout the country and will ensure that both instructors and students have access to learning the latest advances in our industry."
— Francis A. McMahon, Executive Vice President, Production Print Solutions, Canon Solutions America