Join in the community forum! The thINK blog is a place for community members to share their opinions, best practices, successes, and challenges. Add your comments to the blogs published here or write a blog and we'll post it for you.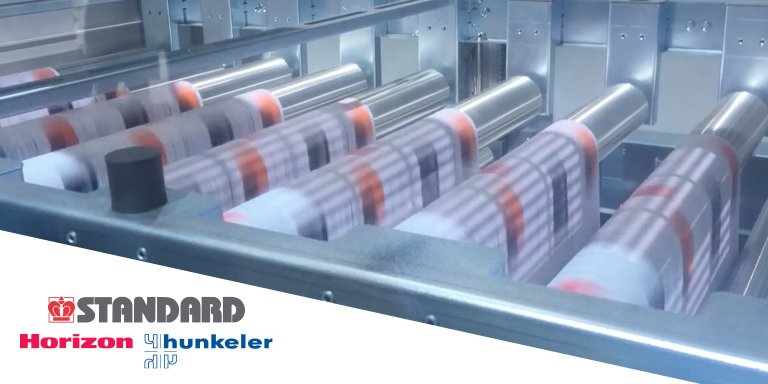 STANDARD FINISHING INTERVIEW WITH ARNA MARKETING GROUP
The printing industry has gone through many different eras of innovations since the time of the first printing press, and the era we are in now is no different. High-speed inkjet, all-digital workflows, variable data applications, and the race for full automation are all pushing the industry into a new future. Arna Marketing Group, a New Jersey-based commercial printer and thINK member, knows that keeping their finger on the pulse of the latest technologies will help them stay ahead of their competition and bring in new business. In speaking with Standard Finishing for our FinishLine newsletter last year, Steven Hegna, President of Arna Marketing Group, explained, "Critical to our growth has been our commitment to continually invest in the latest and greatest technology to serve our customers better and more cost effectively."
Arna's commitment to innovation not only includes investment in state-of-the-art Canon inkjet technology, but continues through to the finishing end with Hunkeler and Horizon feeding and finishing. Arna partnered with Canon Solutions America to find finishing solutions that complemented their suite of presses without slowing them down. After being introduced to Hunkeler feeding and finishing through Standard Finishing, Arna moved to support their presses with three Hunkeler Roll-to-Stack solutions. Two are configured inline with the press, and the most recent acquisition is configured nearline to serve output from multiple presses for added flexibility. Hegna describes the Hunkeler lines as "triplicates" consisting of the Hunkeler UW8 Unwinder feeding either blank rolls through the Canon ProStream press or pre-printed rolls to the Hunkeler CS8-II Cutter with chipout and double cut capability, and then to a Hunkeler LS8-30 Long Stacker supporting media output up to 30 inches in length. In addition to the Hunkeler lines, Arna also acquired a Horizon SPF-200L Bookletmaker with HOF-400 High-Speed Digital Sheet Feeder to add to its existing lineup of Horizon perfect binders, giving them the ability to efficiently produce landscape-format booklets with bleed trimming. As a result of this investment in Hunkeler and Horizon finishing, Arna Marketing Group is now able to eliminate the need for pre-printed offset shells that were standard practice in the past. Everything is printed in a single pass, sheeted, and prepared for the final stages of any additional required cutting, folding, inserting or whatever other finishing processes the client requires.
And this commitment to new technology doesn't just help clients, either. In addition to the streamlined production process, Hegna shares that his team is delighted with the new equipment. "Sometimes change can be difficult," he said, "but in this case, the new equipment we have acquired over the last three to four years has made their jobs so much easier, and they are learning so many new things, that they are extremely happy with their work. That's critically important these days. Staffing is quite difficult, hiring and retaining, as you know, so we want to do everything to keep the talented staff we have happy!"
You can read more from Arna Marketing Group's interview with Standard Finishing here.