Join in the community forum! The thINK blog is a place for community members to share their opinions, best practices, successes, and challenges. Add your comments to the blogs published here or write a blog and we'll post it for you.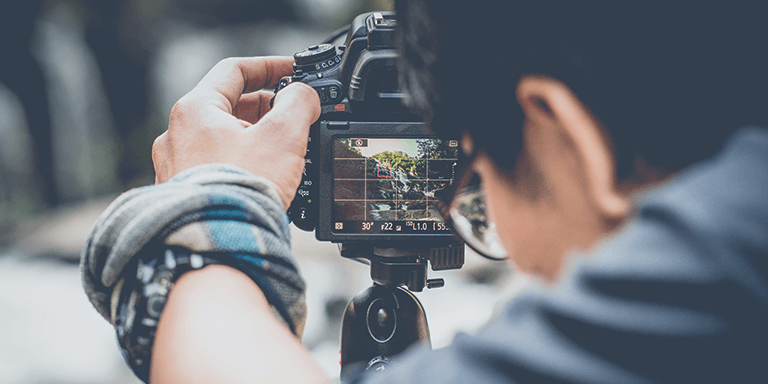 It's Time to Capture the Photo Opportunity!
Cameras in smart phones and software tools to edit, order, and create various types of printed photo products on digital presses have created new and profitable applications for print service providers. 
Over one trillion digital photos are snapped annually, according to Rise Above Research's 2021 Worldwide Image Capture Forecast. The reasons so many photos are taken is because people have plenty of image capturing devices at their fingertips — nearly everyone with a phone effectively has a camera within reach, and there are plenty of other devices, such as digital cameras, drones, tablets, GoPros, and webcams.
While many people store their photos on their digital devices and share them on social media, it also offers a tremendous opportunity for print service providers.  Consumers want to use digital photos to create personalized photo books, postcards, calendars, and other types of customized print products. 
According to IMARC Group's latest research report, "Photo Printing and Merchandise Market: Global Industry Trends, Share, Size, Growth, Opportunity and Forecast 2022-2027", the global photo printing and merchandise market reached a value of US$ 19 Billion in 2021. Looking forward, IMARC Group expects the market to reach US$ 26.3 Billion by 2027, expanding at a CAGR of 5.9% during 2022-2027.
But the opportunity for photo rich products extends beyond the consumer market.  These same photo-rich products are also used by corporate and non-profit organizations for product promotions and increasing brand awareness among the masses. Photo-intensive business documents include a wide variety of products such as booklets, brochures, newsletters, directories, business cards, and promotional photo books. The majority of these products have historically been produced by commercial printers in centralized facilities on offset or toner presses, but production inkjet presses are starting to disrupt this market. 
Canon production inkjet is proving to be the right solution to open new opportunity for printers of all sizes.  In this market space the benefits are significant for print providers.  Both the Canon ProStream and Canon varioPrint iX series deliver speed for meeting turnaround and the stringent SLAs associated with gift items. These devices also provide color quality and consistency, substrate flexibility and have an open architecture to interface with the printers needs to streamline workflow.  
To hear more about how to capitalize on photo applications in concert with Canon digital solutions, join us for us for the thINK Academy live zoom class on January 12, 2023 at 2:00 PM EST.  Barb Pellow, Manager of Pellow and Partners will be moderating a discussion with David Haueter, principal at Rise Above Research and Jeff Sarringar Advisor, Marketing Sr.
PPS Category Product Marketing, on implementing the Photo Smart Suite Solution.

REGISTER NOW!