Join in the community forum! The thINK blog is a place for community members to share their opinions, best practices, successes, and challenges. Add your comments to the blogs published here or write a blog and we'll post it for you.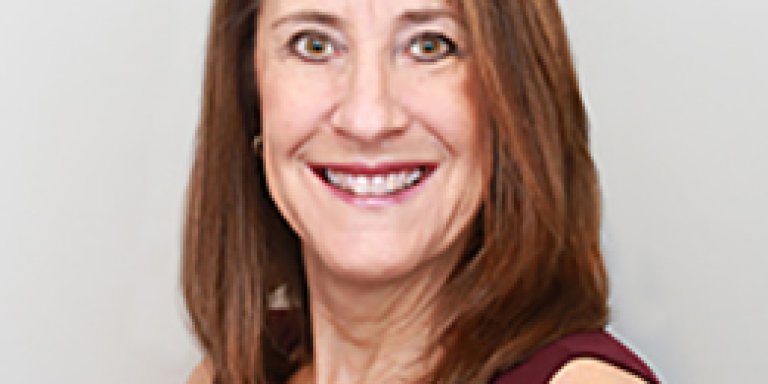 Interview with thINK Member Christine Soward - DMS ink
Christine Soward is the president and CEO of DMS ink, based in Yellow Springs, Ohio with an additional production facility located in the company's original location in Dayton. She took over the business after purchasing it from her father who started in 1984 as a direct mail company. Today DMS ink is a certified WBENC, MBE and WOSB. Christine is a compassionate and envisioned leader who sees community involvement as a great asset. She serves on the boards of the Dayton Area Chamber of Commerce and Dayton Children's Hospital, and a past committee chair of Prevent Blindness in Dayton.  In this interview Christine shares details on their decision to invest in inkjet.
Yellow Springs, Ohio-based DMS ink, originally known as Dayton Mailing Services, was founded in 1983 by Robert Hale. In 2005, Hale's daughter, Christine Soward, purchased the business she had worked at since its inception. The company thrived in the direct mail space for more than 30 years through its ability to adapt, staying at the forefront of the industry with cutting-edge concepts and solutions while serving a dynamic customer base.
Since its inception, DMS ink has been known throughout the region for providing best-in-class mailing services, and handling its customer projects from design to distribution. With a team of dedicated professionals, the direct mail marketing leader helps a wide range of businesses including healthcare, financial, retail, insurance and many others to reduce their costs by offering unique capabilities that go beyond industry benchmarks.
When DMS ink went looking for an answer to its crucial digital print needs, it specifically searched for improvements in print quality and a press that could provide commercial-type color at transactional-type costs.
"Our struggle has always been having the ability to scale as we continue to grow with a solution that allows us to do that predictably. Traditionally we were in the toner market, and it is a very tough platform to scale. The maintenance is unpredictable and it's expensive," says Soward, president and owner of DMS ink. "People in our industry are struggling on the coated and cover stock with an acceptable market quality. Toner is what we were pushing and we were struggling with being able to meet the volumes and the scale that was happening in our shop. We were looking for something that had the same quality – equal to or better – on a sheet."
Additionally, DMS ink needed the ability to move some fairly thick substrates at a very high speed in order to produce multiple projects on a web.
With a commitment to innovation, Soward and her team put an equal focus on finding a digital press – or presses – that could help diversify their client roster and overall offerings while handling new and more diverse applications with an eye toward profitability.
"We spent a good amount of time looking," Soward comments. "Tom  Cooper (VP of operations) and I looked at many presses and continually looked toner because that's what everybody is comfortable with."
After nearly a year of research and testing, DMS ink initially installed the Océ ColorStream 3900 from Canon Solutions America. But DMS ink knew that with the emergence of new inkjet technologies, that was the direction they needed to go to grow, so an installation of the Océ VarioPrint i300 quickly followed.
"The new Océ presses have allowed us to run jobs at an unbelievable rate and with incredible quality," adds Jim Hoffman, vice president of business development at DMS ink. "Of course you always want to get the most out of your investment, and with the Océ VarioPrint i300 and Océ ColorStream 3900 we can now fully leverage our finishing capabilities, which has resulted in heightened efficiency and automated workflows. Our core goal of becoming less of a mail house and more of a strategic partner has been greatly enhanced with the print functionality we now have with our newest acquisitions."
"I cannot stress enough the level of activity and excitement within DMS ink as we continue our migration to a critical document company with state-of-the-art digital print capabilities," says Soward, whose commitment to innovation and emerging technologies has grown the company's revenue by double digits over the last several years. "You're not making money when a piece of equipment is being serviced and maintained. Having a press has a predictable uptime: that's crucial to meeting SLAs. You can predict your maintenance and it's a smaller footprint. It's a no brainer to me."
"We were up in two to three weeks. We were actually pushing print through in four days," says Cooper. 
"With the VarioPrint i300 we are able to get a much more robust color, much more pop from it onto standard substrates," says Hoffman. "Now with the VarioPrint i300, we've got the speed, we're got the quality and we have the technology to go after it all.
According to Soward, the VarioPrint i300 was a "game changer" for her company. The VarioPrint i300 specifically has been a "great bridge" which allows the company to capture more direct mail business. "Being able to put white paper in and create a personalized relevant document targeted to a specific customer is a game changer for anyone who manages the inventories and operational processes of pre-printed shells for toner over-print."
As witnessed by DMS ink, the digital press was designed to offer premium quality output with proven inkjet productivity and flexibility. "We didn't expect to transition the black over to the VarioPrint i300. It ended up that we are moving more work than we thought we would, and the press just runs. It doesn't stop," says Soward.
Uptime is crucial to meet today's demanding SLAs. For Océ VarioPrint i300 presses, uptime is enhanced by automated maintenance routines which help secure uninterrupted production; simultaneously helping maintain print quality, productivity and uptime.
According to Soward, DMS ink has "every toner machine known to man" and was only seeing 45% to 70% uptime. Now with the VarioPrint i300, they are seeing about 95% uptime. "That's really a big deal. That's a number you can't make up. It's either running or it's not."
DMS ink has transferred about 90% of its color work to the VarioPrint i300. At this point in time, there is only one job that has to print on their toner presses, but they are working with ColorGrip and the substrate to transition that over. "It's a big job that has to happen every day and it's getting hard to manage because we have to print it on a roll toner environment, cut it down, UV coat it and then we have to re-print all the time because of color issues. We are working very hard to transition it over to the VarioPrint i300."
Leveraging printhead technology from the Océ ColorStream inkjet web presses, the VarioPrint i300 provides 600x600 dpi output with drop size modulation to deliver 1,200 dpi perceived image quality. Automated in-line quality control detects nozzle failure and automatically applies compensation to help maintain quality. "It's exciting," Soward says. "Being able to print from the VarioPrint i300 and compare it to quality we had previously. It's always consistent on the VarioPrint i300, so I don't have to worry about getting the best one out of the stack. Every one is the same."
Research is essential when it comes to purchasing a production inkjet press since it's a big investment. Soward advises looking at what you're spending now on toner and clicks. "We took about six or seven toner boxes out and replaced them with the VarioPrint i300. You're talking about an operator and a half for every machine – and when they're all down at the same time you're not getting any production," Soward says. "I think, to me, being able to scale predictably and have a scheduled maintenance is more important than anything as you grow. Time to market is crucial."
DMS ink (formerly Dayton Mailing Services) has thrived in the direct mail, digital print, and data management industries for more than 30 years. Their goal is to become a true partner to their customers and an extension of their business through trust and dedication. DMS ink provides innovative, cutting edge solutions using the latest technology to increase capabilities, improve efficiency and reduce costs, while maximizing consumer response and meeting the needs of the client. DMS ink is a minority and woman owned certified business serving clients nationally. Their unique capabilities are sought by a wide range of businesses from healthcare, financial, retail, political, energy, automotive, non-profits, and many others that require full project management of design, material acquisitions, complex data programming, variable content, printing, fulfillment and mailing services.
Sheri Jammallo is the Sr. Advisor, Marketing, at Canon Solutions America; with a keen focus on the Transactional, Direct Mail and Corporate In-Plant print production space.  She brings with her a wealth of industry knowledge that enables her to lead field relevant go-to-market production print strategies and programs for Canon Solutions America that bring value-add to their production print customers and overall print industry. Previous to Canon Solutions America, Sheri spent 14 years in several Sales Leadership roles at Xerox.