Join in the community forum! The thINK blog is a place for community members to share their opinions, best practices, successes, and challenges. Add your comments to the blogs published here or write a blog and we'll post it for you.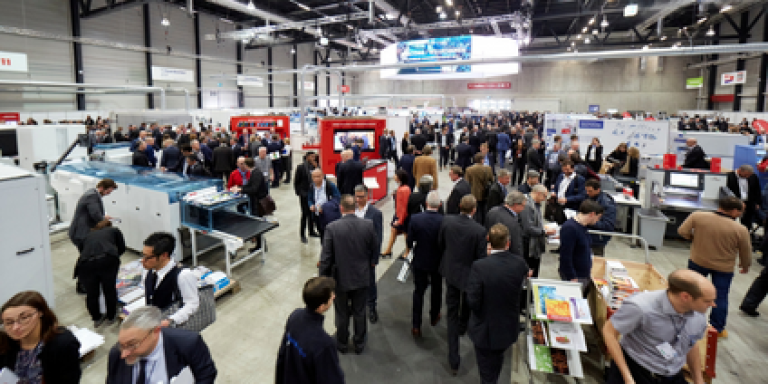 Innovationdays 2023 is Right Around the Corner
With September now behind us, we have fully transitioned from summer into fall and the long-awaited return of Hunkeler's Innovationdays is now just 6 months away. The 14th annual Innovationdays — originally scheduled for 2021 — will be held in Lucerne, Switzerland from February 27 to March 2, 2023. 
For those not familiar, Innovationdays is a biennial international print industry event hosted by Hunkeler, a leading manufacturer of paper handling and print finishing solutions. Innovationdays brings together industry professionals and technology leaders from around the world in an intimate atmosphere to showcase cutting-edge technology in the high-performance digital print space from each stage of the value creation chain — from software to finished product. 
Innovationdays 2023 visitors will see an exhaustive range of production inkjet press technology coupled with new advancements in post-press automation. They'll also see interdisciplinary collaborations on end-to-end solutions from Hunkeler, Horizon, and other industry-leading partners. These will include a Roll-to-Saddlestitch solution featuring Hunkeler's Generation 8 UW8 Unwinder and CS8 Cutter inline with the new Horizon iCE StitchLiner Mark V Saddlestitcher, global debuts of new offline and inline finishing solutions, the latest innovations from the leading digital and inkjet press manufacturers, and more.
Over 100 industry suppliers exhibited at the event in 2019, and there were over 40 live production solutions producing applications for commercial printing, book production, brochure and mailing production, transactional printing, and more. Over 6,500 visitors from nearly 100 countries traveled to the 4-day event. Innovationdays has always been a successful launch pad for new technology from production inkjet leaders like Canon, and 2023 promises to bring further new announcements from Hunkeler and others.  
Innovationdays 2023 will also be the culmination of a year's worth of celebrations for host Hunkeler. 2022 marked the 100th anniversary for the Swiss family-run company, which was founded in 1922 and today has over 280 employees around the world. As a proud Hunkeler partner for over 25 years, we at Standard Finishing Systems could not be more excited to join Hunkeler, our customers, and our industry peers for this much-anticipated event.
For more information about Innovationdays including how to register, visit https://www.innovationdays.com/en/.