Join in the community forum! The thINK blog is a place for community members to share their opinions, best practices, successes, and challenges. Add your comments to the blogs published here or write a blog and we'll post it for you.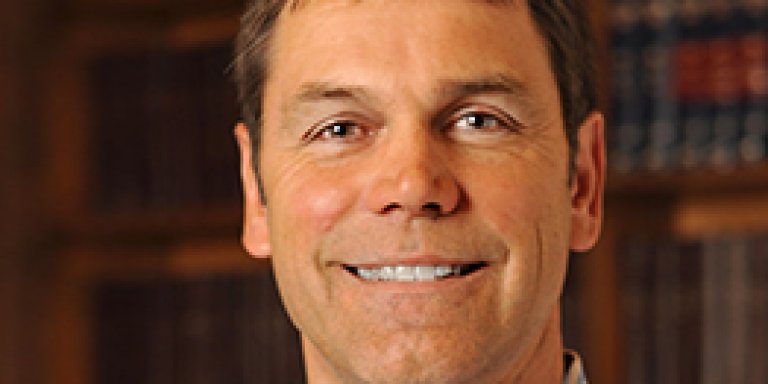 How to Make the Most of thINK 2018
thINK is a major event, jam-packed with sessions, workshops, and opportunities to network. Those attending for the first time might look at the agenda and feel a bit overwhelmed by all the tracks and choices. Even if you've attended thINK in the past, the conference grows so much from year to year that there's always something new and exciting to take advantage of. Take it from a thINK veteran: it's good to go in with a plan.
Here's my advice if you want to make the most of thINK 2018.
Don't skip breakfast.
Yes, my first piece of advice is about food. You'll understand once you've experienced breakfast at thINK for yourself. We're not talking some boring continental spread. This is a high-quality, full breakfast intended to energize attendees for the days ahead — picture eggs and bacon, excellent breads and pastries, and an array of fresh juices and coffee. Breakfast is included in your thINK experience, and it's the perfect time to meet and mingle with fellow attendees, so skip room service and make your way to the Royal Palm Ballroom to start your days right.
Set up your Klik profile ahead of time.
Klik is how we connect at thINK. Each attendee has a Klik bracelet, and kliking bracelets with another attendee allows you to share contact information. Use the Klik app for a record of your connections and the sessions you attend, and track your points to win prizes for your activities.
The best time to set up your Klik profile is before the conference starts. Add your photo and bio, connect your Klik profile to your LinkedIn profile, and add any contact info you want to share with other thINK attendees. You have complete control over what people see on your profile, so make sure to log in and customize it.  
You'll receive an email from Klik Support early next week with instructions for getting started. If you have any issues, respond to the email and Klik Support will troubleshoot directly with you so that you can hit the ground running at thINK.
Take advantage of Smart Match.
We know that one of the main reasons you come to thINK is for the valuable connections with industry peers. We're making it even easier to connect this year with Smart Match. This new feature of the Klik app allows you to automatically match with attendees who share your interests.
All you have to do is select your interests in your Klik profile, then navigate to the Networking tab and select Smart Match. View your matches, chat with fellow attendees within the app, and set up a time to talk or export your top contacts' information to your phone. The best part is that the connections can begin before the event!
Use the agenda to design your ideal thINK experience.
thINK is meant to be customizable. Use the tracks in your agenda to choose your sessions ahead of time. There's no need to register — just show up!
There are some aspects of thINK that are not to be missed — you'll definitely want to visit the Partner Pavilion to learn about end-to-end inkjet solutions, tour the CEC if you haven't yet, and experience this year's inspiring keynote speakers — but your choice in sessions is what truly makes thINK your own.
That said, be sure to budget some time to unwind and have fun with your fellow attendees, as the personal connections made at thINK can help move your business forward. Don't worry — we're hosting a Thursday night beach party to make sure you get your downtime.
When in doubt, use the Klik point system to guide you to your next activity. It's designed to help you make the most of the event by rewarding the most valuable learning opportunities.
Be session savvy by leveraging your thINK membership.
Remember: thINK members have access to the recordings of every single session, indefinitely. This means you don't need to stress about taking word-for-word notes! Instead, you can relax, soak in the educational content, and truly engage with session speakers. It also means that you can watch your favorite sessions again or share them with your team after the conference.
Pro tip: flag the sessions you find the most helpful in your Klik profile. You'll also have access to your Klik profile all year, so you can use it as a reference tool. This is also where you can leave feedback on sessions so that we can continue to improve your thINK experience year after year.
What are your thINK tips? What questions do you have leading up to the event? Connect with us on social media using #thINKforum2018 to join the conversation!
Todd Roth is Vice President at Core Publishing Solutions Thomson Reuters.