Join in the community forum! The thINK blog is a place for community members to share their opinions, best practices, successes, and challenges. Add your comments to the blogs published here or write a blog and we'll post it for you.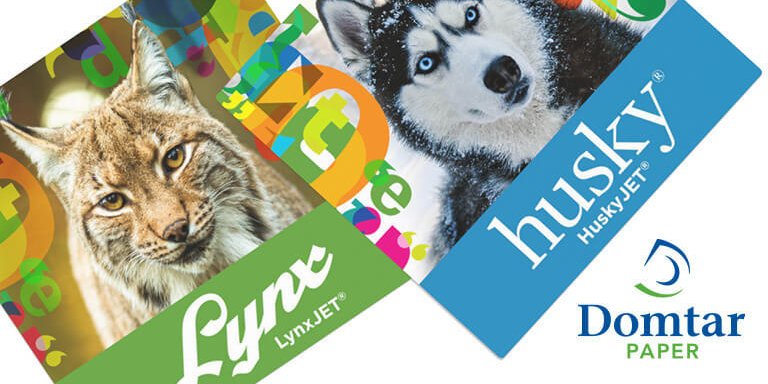 Choose Success: Navigating your Paper Options
Domtar sponsored blog post
Success as a printer can sometimes be an arduous task depending on the demands of the customer or the resources available, but that success typically begins with choosing the right paper for your application. Different sheets deliver different results and the choice that's right for your job depends on the result your customers would like to achieve. Paper selection is even more critical in the current direct mail climate, given the rising prices and demands of the medium. If your goal is to mitigate cost and increase your return on investment without sacrificing quality, then it's time to talk paper choice.
The Right Paper for the Right Job
If you've been around the printing business, then you know that nailing your paper choice is the best way to avoid unexpected production delays and ensure your jobs run smoothly. Considering the speed at which inkjet presses run, the rigors involved in post-processing and the quantities produced when printing for direct mail, pitfalls can have serious implications of the total cost of the job making your paper selection even more crucial. The best sheet for today's direct mail climate will help optimize your jobs without worry.
 Built to perform and designed to deliver, Domtar's LynxJET® and HuskyJET® address your needs.
LynxJET®
The Domtar Lynx® brand is known for superior performance and dynamic results, and LynxJET treated inkjet papers hold true to this promise. With a wealth of features and a reputation for flawless runnability, LynxJET is engineered to excel, both on press and during post-processing.
LynxJET is the perfect paper choice for print jobs with elevated ink coverage that feature photos and a variety of colors—such as high impact mail pieces—because of its large color gamut and enhanced opacity. You can count on LynxJET to exceed expectations, but if you'd like to explore the brand on your own time, request the new, complimentary Lynx Swatchbook.
HuskyJET®
If budget is a concern, Husky® is the right paper for you. The brand is known for its hardworking performance, and HuskyJET takes this legacy to the next level. With flawless runnability, excellent opacity and superior performance, you can rest assured that every page and piece will have uniform coverage. The sheet features special surface treatment to enhance print quality and improves opacity density for pigment inks. Additionally, its enhanced waterfast element ensures fast drying of all images. These qualities make HuskyJET perfect for transactional mail or black and white print jobs like collection notices, legal updates or invoices, where customers require a strong sheet that can replicate key figures and details without error or mail damage. 
When you purchase from Domtar, it provides a sense of security that you're working with a company you can trust. You can rest easy that your paper:
is made using sustainably harvested local fiber.

creates job opportunities across North America.

makes a positive impact on local social, environmental and educational initiatives.
For more on Domtar products, visit our website.