Join in the community forum! The thINK blog is a place for community members to share their opinions, best practices, successes, and challenges. Add your comments to the blogs published here or write a blog and we'll post it for you.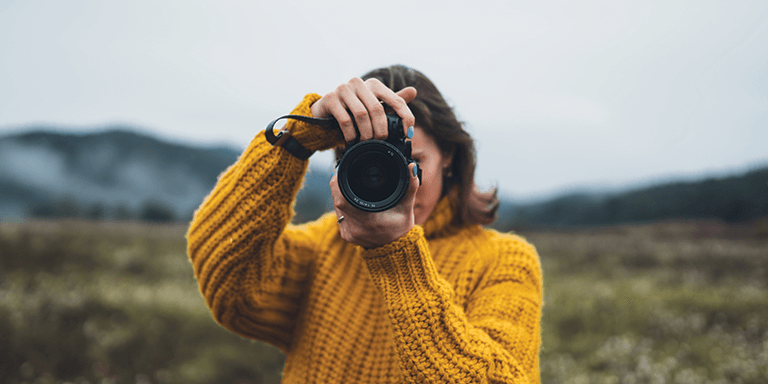 Capitalizing on the Photo Specialty Market Opportunity
Canon Solutions America inkjet print service providers looking for a new profitable opportunity should consider the photo specialty market. According to the latest statistics from market research firm Technavio, the photo printing and merchandise market size is expected to increase to USD 5.80 billion from 2021 to 2026, and the market's growth momentum will accelerate at a CAGR of 5.12%.
There are several forces creating opportunities in photo specialty print applications.The biggest one is that over one trillion digital photos are taken annually by both consumers and professional photographers. This creates demand for printed photo specialty products. While photos are stored on digital devices and shared on social media, they continue to be printed for brochures and magazines, personalized photobooks, postcards, calendars, yearbooks, children's books, and other types of customized print products. The output quality and affordability of production inkjet presses can meet this demand for printed materials incorporating photos, and the combination of demand and printing technology is presenting inkjet print service providers with a profitable new business opportunity.  
Where is the opportunity for inkjet print service providers?
When it comes to photo specialty printing, there are three key segments where inkjet print service providers can play an important role and capitalize on the opportunity.
The white label opportunity.

Online providers like Shutterfly and VistaPrint as well as retailers like Walmart and Costco control the customer relationship and sell products through a branded customer web interface. Some have manufacturing capacity but to meet peak demands they rely on good outsourcing partners — or "white label" manufacturing partners. These "white label" commercial print partners need to have print capacity as well as meet stringent service level agreements (SLAs) and quality requirements. They need to effectively integrate with the workflow of the online providers' websites. 

Producing  specific specialty printed items.

Another opportunity in photo specialty print opportunity for inkjet providers is building a business  offering on a specific photo application that has market growth potential.  Sometimes these photo specialty businesses get started with outsourcing partners, but as volume grows, the service provider typically invests in their own equipment.  
Entourage Yearbooks is a perfect example. Brothers Elias and Edward Jo launched Entourage as a small photo uploading and sharing site in 2006. Elias Jo was pursuing a graduate degree in business school and leveraged his IT background to develop a new, digital photobook concept based on custom-built software. Elias showcased the concept at the graduate school and the university asked if Entourage could produce their yearbook. The university wanted 500. After this initial order, Entourage grew rapidly closing 30 to 40 schools the first full year of operation. The company now serves more than 5,000 schools and organizations around the globe. They distinguish the company from traditional yearbook companies with an expansive array of digital tools and services. To support its growing business, Entourage recently made the transition to production inkjet installing a Canon varioPRINT iX sheetfed inkjet press.
Offer photo products to existing clients or build out ancillary businesses

.

A third opportunity in photo specialty print for inkjet providers is offering photo products to existing clients or building out ancillary businesses.

A perfect example of this scenario is Linemark. The company is a traditional commercial printer that moved into the photo space for a subset of its business. Linemark, an operation based in Upper Marlboro, Maryland, started as a small commercial printer 36 years ago. The business has migrated to what Linemark President and CEO Steve Bearden calls a three-phase company to align with its customers' evolving needs. Linemark offers commercial printing, direct mail, and photo products including custom books, photobooks, calendars, and any type of photo product. In 2021 Linemark installed a

Canon varioPRINT iX sheetfed inkjet press

. In a press release, Bearden stated, "Part of the decision process to purchase the varioPRINT iX was the demand to remain competitive when it comes to quality, speed, and color accuracy, as well as our need for an inkjet press with optimal uptime and consistent color quality from job to job. In our toner-based system there is always that concern, and there was constant worry the machine would go down, and the cost of consumables are high. The varioPRINT iX naturally became our go-to-press due to its ability to handle every job we've sent to it, including both toner and offset print we've transferred to it, plus new applications we can now offer our customers." 
Production Inkjet: A Technology that Works for the Photo Market
Production inkjet printing technology has emerged as a highly competitive platform for photo specialty production, capable of high-quality prints and allowing print service providers to meet the needs of this growing application area. 
The Canon ProStream and varioPRINT iX inkjet presses are designed to satisfy the requirements of this demanding market including:
A high-quality alternative to conventional and toner technologies, supported by automated inline quality control measures for consistency. 

Seamless integration with existing as well as customized workflows to support PDF production and comply with JDF/JMF industry standards. 

Stable printing processes to minimize maintenance and operator activity. Operators can easily work on two machines in parallel for labor savings.

Top image quality on a wide substrate range — including coated and uncoated, offset and photo paper — at lower costs compared to silver halide or liquid toner pretreated media.  

Reliability and uptime to meet service level requirements that exceeds other technology options.

Offline and inline automated finishing solutions — from cut/stack and perforation to die cutting and photobook binding options — that complement existing investments or custom end-to-end production lines. 
For inkjet print service providers, seeking out new application opportunities to grow the business and add revenue is essential in a world that is going digital. The photo specialty market is a print segment that remains in high demand, providing physical keepsakes that consumers can value for decades. 
Canon Solutions America inkjet customers are invited to join us for the live thINK Academy class to dive deeper on this subject — register now! 

Production Inkjet and the Photo Specialty Opportunity
Thursday | April 20, 2023 | 2:00 pm EST
The potential to pursue high-margin photo specialty applications and new business is huge right now. One reason: production inkjet has evolved into a smarter, more sustainable, and very competitive alternative to traditional photo printing. This live class will focus on the advantages and opportunities of production inkjet as a photo specialty platform and will cover:
The photo specialty market and applications

Creating a photo specialty workflow with the Photo Smart Suite

Identifying prospects and customers
You will also hear how Entourage Yearbooks is using inkjet technology to create personalized print as well as digital yearbooks to capitalize on the business opportunity.