Join in the community forum! The thINK blog is a place for community members to share their opinions, best practices, successes, and challenges. Add your comments to the blogs published here or write a blog and we'll post it for you.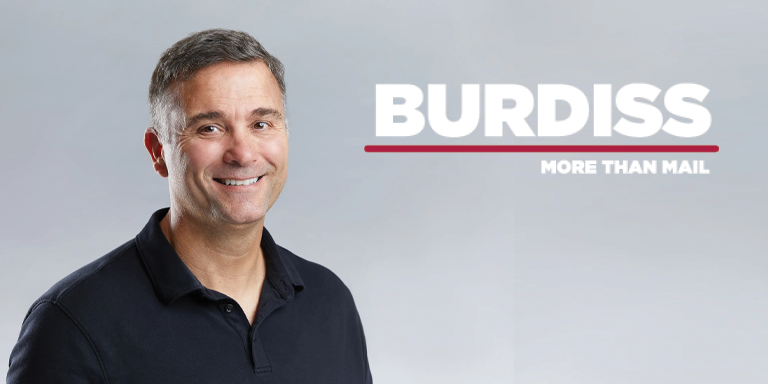 BURDISS Triples Their Gross Annual Sales with the Canon varioPRINT iX Sheetfed Inkjet Press
Robert Burdiss is Co-Owner of BURDISS and a National Auto Sports Association (NASA) race car instructor and driver. His greatest joy is his family; a close second is building, fixing, working on, and racing his '73 Z28 Red Camaro.
An entrepreneur and serial learner with multiple degrees in aviation and business, Robert applies the same philosophies in his print business that he teaches as a NASA driving instructor. "First, you must have the right equipment. You don't go to a race with a regular car. The same holds true in business, it simply starts with the right equipment." Robert proudly points to the Canon varioPRINT iX sheetfed inkjet press they recently added to their floor as an example of having the right equipment for the job. "The quality of the Canon varioPRINT iX is, quite frankly, stunning, and the substrate versatility opened a lot of doors for us; we tripled our gross annual sales with the iX."
"Second," Robert continues, "it's critical that you think ahead. You may only see 100 feet in front of you but you have to think about what's down the road. Before we bought the Canon varioPRINT iX we benefited from going to the annual thINK Ahead conference. We learned that, because of the high volume of the iX, we would need to add and change a lot of things on the back end to maximize efficiency. Then, the Canon Solutions America team took us deeper into laying out the best path forward with the Project 360° evaluation. It was eye-opening. Thinking ahead positioned us well for success. Our install went smoothly; Canon Solutions America is great about informing you about what is going on, they hit the timeline they were supposed to, and we were up and running when they said we would be. Most importantly, we knew we were ready." 
"Finally," Robert smiles, "it's all about speed!" When the Canon varioPRINT iX hit the floor, they went from producing 30,000 pieces a day to 200,000 a day — enabling them to replace toner devices and take in more work… LOTS more work. "Our business changed after the iX was installed. We are now getting larger volume jobs — from 60,000 to 600,000, all the way up to over a million pieces." 
Robert's final piece of advice? "Relax and enjoy yourself," Robert said. "When you've done the hard work to get the right equipment, plan your path for success, and deliver your highest performance, you are in the zone, firing on all cylinders, and you should remind yourself to relax and enjoy the ride." 
BURDISS, based in Lenexa, Kansas, is a one-stop direct marketing solution for companies nationwide founded in 1999, with over 70 employees. With roots in mail and fulfillment, BURDISS has become much more than mail, setting a high bar in the print industry with variable print capabilities, SmartMail integration, an experienced creative staff, and the expertise to pull it all together. Send them your idea today, and they will have it printed tonight! Learn more at burdiss.com.
Francis McMahon, executive vice president, Production Print Solutions, Canon Solutions America, Inc. shared, "High Performance Equipment. Knowing Your Path. Speed. I can't think of a better recipe for success in the printing industry than what Robert has shared. BURDISS certainly has all the ingredients for success, and I look forward to seeing them thrive!"
About thINK Forum 
thINK is an independent community of Canon Solutions America inkjet customers, solution partners, and print industry experts, and Canon Solutions America is a proud executive sponsor. Led by some of the most successful inkjet service providers in the country, it provides a forum for members to network, gain knowledge, discuss common challenges, and share best practices. For more information, visit thINKforum.com. 
Canon is a registered trademark of Canon Inc. in the United States and elsewhere. varioPRINT is a registered trademark and trademark of Canon Production Printing Netherlands B.V. All other referenced product names and marks are trademarks of their respective owners. Views and opinions expressed in this testimonial are based on the actual experiences of each voluntary participant.