Are You Ready to Learn Inkjet?
Submitted by
bradzis
on June 28, 2018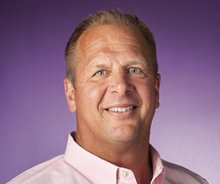 thINK 2018 will be here before you know it. This year, we'll have more than 20 sessions with something for everyone – whether you're working in commercial print, transactional, direct mail, publishing, or in-plant. New this year are hands-on workshops in a longer 1½ -hour format for deep dives into paper, color management, workflow, sales, or marketing.
Here's a sneak peek at some of the sessions you can expect across the three tracks: Inkjet Innovations, Workflow Innovations, and Innovate for Page & Revenue Growth.
Commercial Success: Leveraging Inkjet to Create New Applications, Revenue Streams
Production inkjet printing technology is poised to overtake toner-based digital and conventional offset printing output for commercial print production. In this session you'll hear commercial printers' first-hand accounts of how the installation of sheetfed and continuous-feed color inkjet presses are driving their commercial printing businesses forward. They'll talk specifically about increased sales, profitability, and new product applications.
What Benefits Can Inkjet Bring to Your In-Plant?
Though the decision to acquire an inkjet press is complex for any company, in-plants have the additional hurdle of needing approval from their upper management. This session will explore how inkjet helped three in-plants enhance their strategic relevance to the organization, allowing them to add more value and strengthen their position. Panelists will detail the cost savings inkjet has brought, the applications that have proven most successful, and the new business opportunities inkjet has opened up.
The New Customer Communications Delivery Hub, Powered by Inkjet Technology
Learn how HM Document Solutions has transformed their traditional in-plant print operation into a true customer communications delivery hub and Center of Excellence. Jason Fonner at HM Document Solutions and Madison Advisors' Gary Simpson will explain how the convergence of new customer communication management (CCM) tools, advanced workflow management software, and leading-edge document delivery systems are creating the perfect storm for digital transformation.
Millennials and the Changing Business Models of the Print Business
The U.S. print industry has a looming problem: lack of qualified labor to run existing printing operations. Automation is the key to solving the emerging gap between an aging printing plant workforce and millennials. Printshop operations will look dramatically different in five years. In this session, Marco Boer of IT Strategies will tell us about changing business models required and enabled by the millennials.
Steer Clear of Price: Learn How to Sell the Value of Inkjet
Kate Dunn of Keypoint Intelligence moderates this session with a panel of print sales professionals who know how to use insight to create demand and lead their customers to high value high inkjet applications. You'll learn how improving your sales process increases your company's competitive advantage; why creating demand leads to increased sales productivity and growing revenues; and how successful reps today avoid price battles, sell the value of inkjet and deliver more to the bottom line.
Data Driven Marketing: How Do I Get from Where I Am to Where I Need to Be?
Print service providers clearly understand the importance of helping marketing executives do data driven marketing. However, many of us remain stumped about how to begin putting data-driven marketing to work. Barb Pellow moderates this session of print providers who have figured it out. They'll talk about the data services they provide, the skills they've put in place to meet customer expectations, what has worked, and more importantly, what hasn't.
You can attend these and many other sessions and workshops at thINK 2018. Don't miss the opportunity to learn and network with your community. If you haven't received your thINK 2018 invitation, request one here.
Bob Radzis is Chief Customer Officer at SG360°.