Adam M. LeFebvre Shares His Story
Submitted by
adaml
on March 07, 2018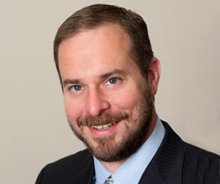 I'm a relatively new member of the thINK Community and only recently incorporated an inkjet press into our operations. Last year, we installed an Océ VarioPrint i-series and just last month we installed our second one.  When we placed our order for the i-series presses, we also ordered the new Océ ProStream. We'll be one of the first installations.
At Specialty Print Communications, we offer a full range of products in one narrow niche: advanced high-value direct mail. In fact, we have the most comprehensive offering when it comes to brand quality direct mail. And though we've been offering personalization for 15 years, 90 percent of what we print is offset. We don't do pre-printed shells. Instead, we use inkjet heads for personalization either in-line or offline with 70% done inline.
Why inkjet now
There's a taboo connected to inkjet quality. The story that it looks good enough and you'll save them a lot of money was never one that interested me. But for the first time, we feel like inkjet can do it. 
We went to Inkjet Summit twice before purchasing an inkjet press. When we started looking, Canon wasn't even a viable contender in our minds. But we knew that with digital inkjet, expectations don't always match up with reality. To validate what they were saying, we put six vendors to the test. We asked them to print samples on our papers using our artwork. It became abundantly clear which vendor we would choose.
That said, we don't plan to use Océ ProStream for current business. This press – as well as the Océ VarioPrint – enables us to do something new. It brings more opportunities for our customers to get high-quality direct mail and now for a much more reasonable price than toner. I'm selling marketing support on a printed page. We're trying to drive customers to what's good for them. We can't tell people what they should do until we know what they want to do.
While we await delivery of the Océ ProStream, we've already seen so much demand and so much interest. We really can't wait to start figuring it out. The only questions are how long that process will take, and can we make money while practicing. 
That's part of the fun and challenge for me. None of these presses come out of the box and run themselves. The Océ ProStream is completely different than anything else on the market. We're going to figure out how to do it, and it's certainly going to be good enough even before we reach its full potential. We think the market is going to be blown away by this machine.
Proud to be a printer
While I've got your attention, I just want to say that we've got a lot to be proud of as printers. If you're in the printing business, you engage and interact with the world. We're everywhere – in packaged goods, signage, direct mail, and so much more. We are more of a major part of the world and economy than people give us credit for. I want to get more people to see that this is super important to the whole world.  The world needs print.
Adam LeFebvre is president of Specialty Print Communications in Niles, Illinois. He presented in a panel session at thINK 2017. You can hear his presentation, High Speed Inkjet on Sheets in the resource center at thinkforum.com.