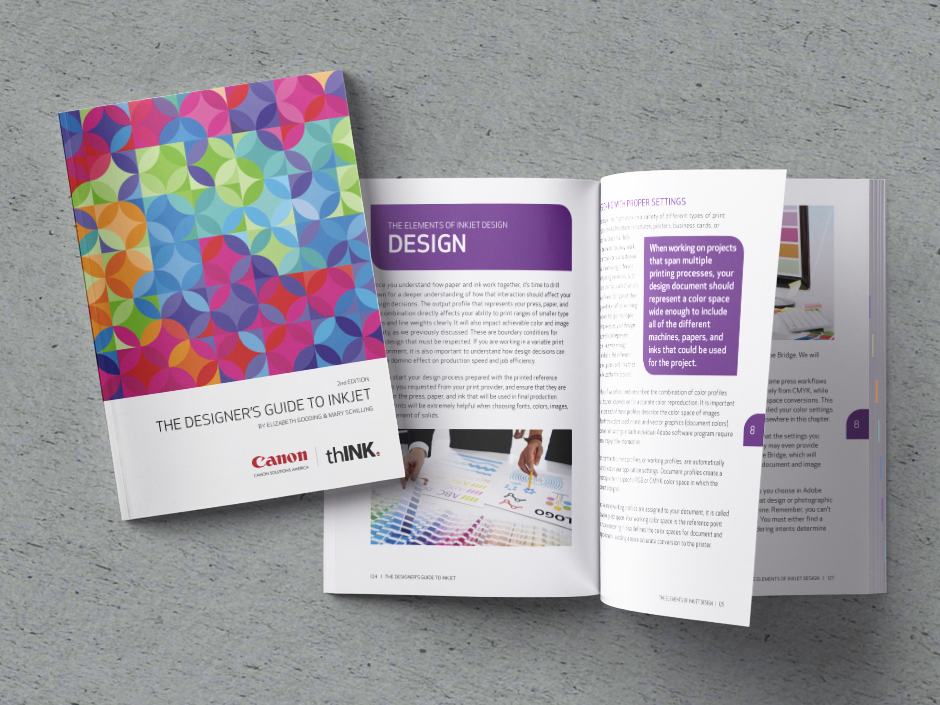 Designer's Guide to Inkjet, 2nd Edition
File preparation is different for inkjet, and it's crucial for getting the best print results. Canon Solutions America produced this guide to help educate customers and designers on preparing files for inkjet, ensuring satisfied customers. Inside are tips, tricks, and techniques they can use to make their designs shine – from understanding inkjet media and inks, to design software settings, file preparation, and questions they should be asking you, their print provider. 
Use the buttons below to request copies of the guide and to download the Tint Book as well as a Job Checklist you can customize and give to your customers.