Web-To-Workflow: Adoption & Usage Trends
Submitted by
ryan.mcabee
on September 19, 2017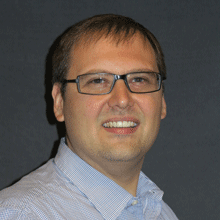 Online ordering, whether in print or not, is now second nature. Thanks to e-commerce behemoths like Alibaba and Amazon, business-to-consumer (B2C) and business-to-business (B2B) users now expect a completely easy and seamless experience when ordering print online. Printers that have not prepared for this reality are now behind the curve since web-to-print (W2P) solutions have been on the market for over a decade.
Early adopters of web-to-print solutions have already navigated the pitfalls of technology, customer onboarding, and internal change, and are now seeing healthy volumes ordered through their systems. This success, however, brings a new set of challenges. As the number of customers and orders continues to rise, print service providers (PSPs) need a robust and scalable workflow to automate work from job submission through the various production steps and on to customer delivery.
Success in today's market is less defined by what a PSP can print and more defined by how quickly and accurately the order can make its way to the printer and into the customer's hands. Automation through software is the new intellectual property and competitive differentiator. One way to increase that competitive advantage is by channeling incoming orders from online storefronts through W2P into automated print production workflows. 
Enter the age of web-to-workflow. Web-to-workflow combines the online ordering of web-to-print solutions with file processing and job management requirements to complete the workflow. Workflows carry specific requirements based on the target audience and type of products being offered. While every implementation requires customization, there are key distinctions that can be drawn between B2B and in-plant solutions. Web-to-workflow solutions in these environments support different customer types, input paths for jobs, customization and payment options, and execution requirements. 
Read the analysis to learn the current state of the web-to-print market and how it is adapting to web-to-workflow solutions.
Read the Web-To-Workflow Adoption Trends & Usage Analysis
Ryan McAbee is an Associate Director for InfoTrends' Production Workflow & Custom Communications Service.