Selling the Value of Inkjet
Submitted by
kdunn
on August 20, 2018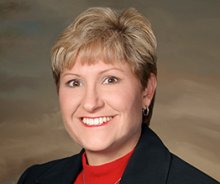 thINK 18 is quickly approaching and as I'm preparing my session materials, I can't help but get excited about how quickly our industry is changing and the opportunities that exist for companies to grow in today's market. The onset of production inkjet technology is a key element of that opportunity, but I'm also seeing a number of strides on the marketing services side. For example, many companies are finally seeing profitable growth from strategy services, data analytics, and their technology solutions. At the same time, however, I remain concerned about the sales and sales management practices I've seen. I fear that the industry will quickly squeeze out the companies that continue to focus on capturing demand rather than creating demand.  
Insight selling is the only way to sell the value of printing to today's world. Buying behaviors have changed, so the way you sell must also change. Insight selling helps create demand and can lead your customers to high value high-speed inkjet applications, marketing services, and technology solutions. Adam LeFebvre of Specialty Print Communications may have summed it up best when he asked his sales team, "Why wait for your competitors to come up with the next disruptive idea? You should be the one who brings those disruptive ideas to your customers!"
Your sales organization must learn to create value and quantify that value for customers to win with higher margins. Far too many of today's companies continue to rely on price as their primary differentiator because they haven't addressed their sales and sales management processes. I talk to sales reps every day, and many of them think that their objective when speaking with a new prospect is getting the chance to quote. NO!!! The objective is not to quote; the objective is to convince that customer to give all of their applicable business to your company. Since so many sales processes are flawed at the objective, it's no wonder that reps are competing job by job and losing opportunities based on price! They continue to believe that their clients need technologies, customer service, and competitive pricing…but they really need more customers, more revenues, and the ability to control or reduce process costs. Did you know that 60% of loyalty is about how you sell, not what you sell? Businesses that have learned to use their sales processes to differentiate themselves are seeing higher margins, and increased share of customers, and higher retention rates. Improving—or simply implementing—a sales process can really increase your competitive advantage.
According to an article by the TAS Group entitled The Top 10 Reasons Salespeople Fail, businesses that follow a well-defined sales process are 33% more likely to be high performers. Furthermore, two-thirds of companies with a well-defined sales process enjoy a win rate that exceeds 50%. I talk to a lot of companies, and a whopping 95% of them don't have a document sales process. This calls to mind a famous Yogi Berra quote: "If you don't know where you're going, you'll probably end up someplace else." With the pace of change today, print service providers don't have time to wander around; they must develop an efficient process for finding and developing opportunities.
During the thINK 2018 session "Steer Clear of Price: Learn How to Sell the Value of Inkjet", we'll hear from two companies that are focused on creating differentiation with their sales processes. Joining me in the discussion will be Adam LeFebvre, President of Specialty Print Communications, and Trevor Hansen, Chief Sales and Marketing Officer at Thomas Printworks. Adam and Trevor will share stories about how they are avoiding price-driven battles by selling the value of inkjet and delivering more to their bottom lines. So bring your notebooks and get ready to learn… I hope to see you soon!
P.S.: The learning won't stop at the conference! Join my upcoming virtual workshops this Fall for some hands-on learning to grow your sales team and improve your sales management processes. Watch for registration information to come soon.
Kate Dunn is the Director of the Business Development Group at InfoTrends, a division of Keypoint Intelligence. Dunn is an award-winning leader in relevant, cross-channel marketing who regularly shares her expertise at industry events across the United States as well as abroad. She works with executives at print and marketing service providers, equipment and technology vendors on strategy, marketing, lead generation activity and sales training programs.