Print e-Commerce Marches On, How Can You take Advantage of Online Print Growth?
Submitted by
ryan.mcabee
on November 29, 2018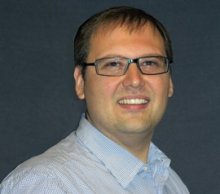 Click-click-click… that's the sound of the increasing amount of e-commerce activity in the printing industry (especially during the holidays). Today's consumers love having the ability to customize, and even personalize, printed products online whenever and wherever they choose. Thanks to the proliferation of digital printing technologies, the number of products within consumers' reach is simply remarkable. Everything from personalized clothing to home décor and photo products can be customized and ordered online. In industry lingo, this is a trend toward mass customization.
Businesses are jumping onto the e-commerce bandwagon, too. Online design tools dropped into controlled and branded web storefronts enable business users to customize materials to local markets and tastes while maintaining compliance and brand controls. With capabilities like these in high demand, online design tools (e.g., Chili Publish and Silicon Publishing) are expected to demonstrate a compound annual growth rate (CAGR) of 16.4% between 2017 and 2021. Businesses can also set ordering, monetary limits, and thresholds in the storefronts to save more money.
e-Commerce Continues to Grow
Based on government NAICS data and the percentage of work that U.S.-based PSPs say is being ordered online, Keypoint Intelligence – InfoTrends projects that the U.S. e-commerce industry will demonstrate a CAGR of 5.2% between 2016 and 2021, reaching $48 billion by 2021. Meanwhile, the value of shipments ordered offline will decrease at a CAGR of -6.0% during the same timeframe. Some of the e-commerce value has been consolidated by large online print service providers like Vistaprint. The majority, as mirrored by the number and size of industry establishments, is generated by a high number of PSPs that are generating far less online sales and shipments.
Figure 1: Online and Offline Print Industry Shipment Value (U.S.)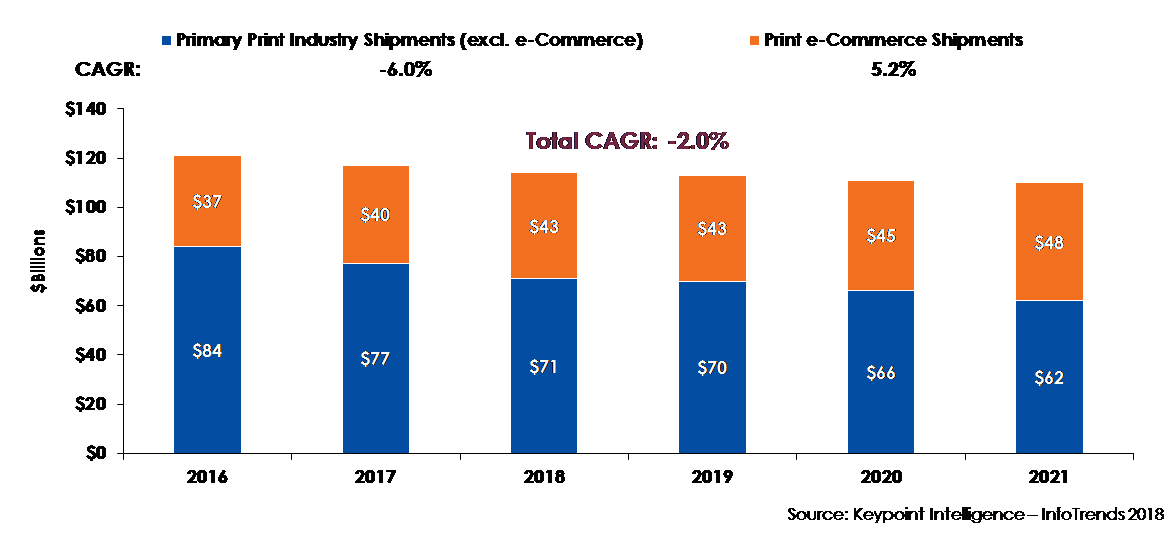 PSPs expect the growth in print ordered online to continue. Although the adoption of web-to-print solutions hovers at about 64% in the U.S., only about 22% of PSPs' print volume originated online in 2018. There is plenty of runway to increase the amount of print ordered online, and this starts with extending online ordering to every customer. Many PSPs, especially those that are focused on the B2B market, only create online shops for their top customers. These efforts should expand out to most customers, and all PSPs should consider developing an open storefront as part of their primary website.
Figure 2: Print Volume that Originates Online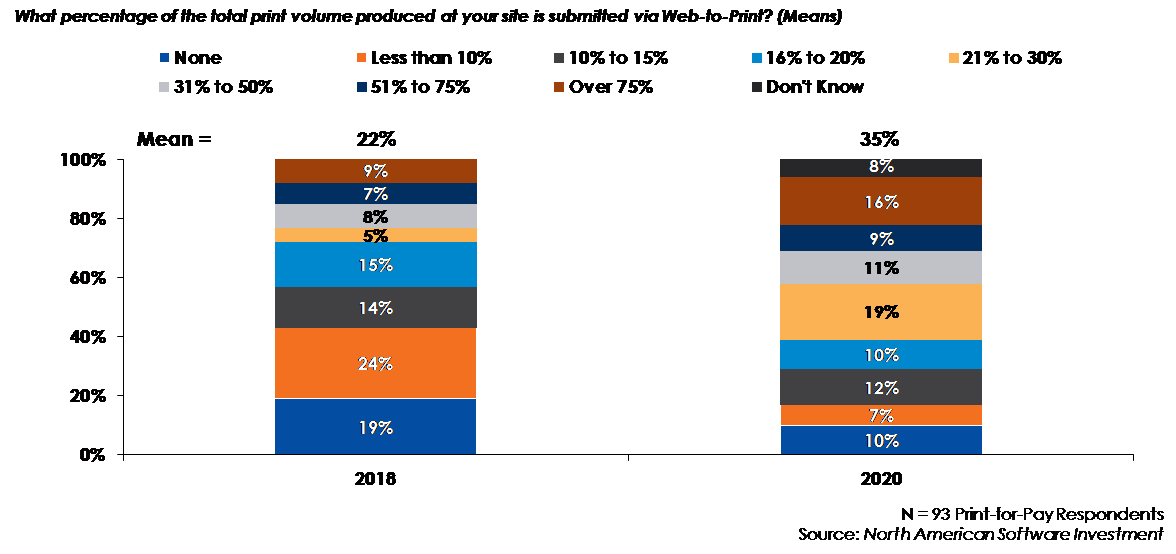 It's Not Too Late
For businesses that have yet to adopt a web-to-print or e-commerce solution, there are still opportunities to capitalize on the growth that online print is currently experiencing. Become a fulfilment arm for online print customization platforms that have global growth targets. Platforms from Cimpress, Gelato, and InkRouter consolidate online print orders from various sources and route those through a network of approved print providers so the work can be produced closest to the point of shipment. These platforms take a percentage of the revenue to supply the technology and order volume, then pass the rest to the PSP to print and fulfill.
Regardless of the path that today's PSPs take, there are customers to reach and money to be made from selling print online. Customers will increasingly expect more from the experience, including the ability to customize a multitude of products, a simplified ordering experience, and update notifications. Smart print shops will move to offer these capabilities or partner with companies that have already built a platform for doing so.

Ryan McAbee is the Director for Keypoint Intelligence – InfoTrends' Production Workflow Consulting Service, which helps vendors define their future through consulting, market analysis, research and forecasting. He also works directly with print service providers to improve their operations through workflow audits, based on Workflow Journey Mapping and the Digital Transformation Model of Print Workflows. If you want to continue this conversation, Ryan would  love to hear from you! Reach out to him via @mbossed on Twitter, on LinkedIn, or at Ryan.McAbee@KeypointIntelligence.com.