PCI Group Nearly Triples Printed Pages Over Two Years
Submitted by
Barb.Pellow
on August 31, 2017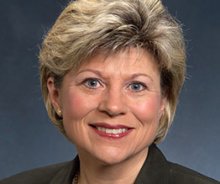 PCI Group has nearly tripled its number of pages printed over the past two years. According to Christian Kropac, President and Co-Owner, this astonishing growth is "100% because of our investment in inkjet." Before the company invested in inkjet in 2015, PCI was printing about 300 million pages per year. Today the company produces over 1.2 billion pages per year on its inkjet presses. 
PCI Group (Fort Mill, SC) is a leading provider of mission-critical communications for businesses where security of customer-centric data is paramount, precision and accuracy are crucial, and compliance is a must in industries that include collection agencies and debt buyers, financial institutions, healthcare providers, insurance companies, and utilities. According to Christian Kropac, President and Co-Owner of PCI Group, "We focus on producing highly regulated, mission-critical transactional communications that are highly personalized and compliant." The documents that PCI produces for customers are challenging and very technical. To better service its customers, the company made significant investments in an inkjet production workflow to enhance its lean manufacturing efforts and better manage compliance. By targeting the financial services industry and focusing on compliance, the company has built a value proposition that is attractive not only to financial services customers but also to the PCI Group's bottom line. 
Targeting the Financial Market
With its roots in data and highly secure business communications, it comes as no surprise that PCI Group would focus on the opportunities within the financial services industry. The U.S. financial services sector comprises over 470,000 establishments engaged in financial transactions (e.g., transactions involving the creation, liquidation, or change in ownership of financial assets) and/or facilitating financial transactions. The industry is highly regulated, and some of the key regulations that apply to customer communications concern information disclosure, data security, and protection of customer privacy. Producing mission-critical communications and highly confidential materials requires a secure printing environment with restricted access, continuous surveillance, and rigid protocols to safeguard data, control audit procedures, and protect privacy. Technologies that protect against forgery and the alteration of financial documents and checks are also important. 
Businesses choose PCI Group because of its rigid protocols and standards for protecting sensitive information. 
Download the full white paper to learn how PCI teamed compliance and productivity to establish strict controls and best practices to serve the financial market.