Managing Operations During Peak Demand Periods
Submitted by
eve.padula
on September 14, 2017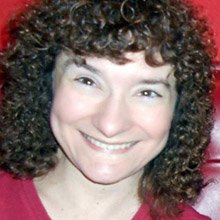 Whether they are large or small, corporate enterprises or quick print shops, all printing operations face challenges when it comes to managing production demands. Effectively managing these challenges involves planning and documenting patterns and processes that strategically integrate with business and manufacturing processes.
Companies that incorporate workflow automation into their production processes can decrease their operational costs, increase print production and manufacturing, and can ultimately keep – or move – themselves onto the path to profitability. 
Investing in Today's Automated Production Workflows
With today's faster turnaround times, shorter run lengths, and increased job complexity, it's no surprise that many businesses have trouble determining where to invest when it comes to evolving their businesses. Furthermore, dealing with peaks and valleys in demand is an ongoing challenge. During normal economic times, businesses will usually staff themselves for average demand requirements. This generally means that staff members may need to work 15% to 25% longer to ensure on-time delivery during periods of peak demand. During and immediately following economic recessions, however, most companies will staff themselves for below average demand levels. The challenge is this – staff members might need to increase their workloads by 30% to 40% to accommodate peaks in volume during difficult economic times. 
Regardless of the economy, businesses of all sizes struggle to manage their operations during periods of high demand. 
Read the whitepaper to learn how you can prepare and plan for increases in demand, how to accommodate higher work volumes, and whether it makes more sense to hire or outsource when accommodating the production peaks and valleys that can plague the printing industry. 
Eve Padula is a Senior Research Analyst for InfoTrends' Business Development Strategies (BDS) Consulting Service.