Making the Switch to Inkjet
Submitted by
fred.vanalstyne
on March 23, 2016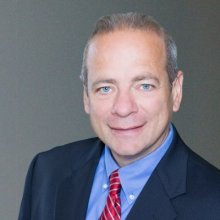 At Content Critical Solutions, we create and distribute millions of statements, confirmations, invoices, checks, and other important documents on behalf of Fortune 500 companies in the financial, utility, government, insurance, and retail market segments. They rely on us to deliver personalized, high-impact communications that enhance their business performance and improve their revenue stream. To make our solution even more comprehensive, we added professional services, like website marketing portals, customer retention programs, IT custom solutions, inventory management, digital document archives, mailing, warehousing, and database management. 
With so much riding on the services and solutions we provide, it's crucial that we maintain an innovative technology platform and an array of print solutions, including offset, digital, and wide format. We'd been using black-and-white cutsheet and continuous-feed machines to produce customer mastheads that were preprinted on rolls or sheets. But keeping 150 to 200 different client mastheads in stock created a lot of inventory. That's one of the factors that led us to invest in an Océ ColorStream 3500 full-color digital inkjet press. 
We looked forward to taking much of the monochrome work we'd been running on preprinted mastheads and shifting that to a single point of manufacturing. Our customers' mastheads would now be digitally stored, eliminating the need to keep preprinted stock on our shelves. As we began the transition to inkjet, however, we opted to print black-only at first. There were a number of issues that had to be ironed out, starting with paper compatibility. 
We met with a number of vendors to talk about what paper stocks could be used with our new technology. This proved an eye-opening experience as we learned that certain stocks are more conducive to inkjet printing than others. We also found there's a lot of variation from one mill to another. We'd buy a specific stock from one mill and it would have a certain treatment to it, but when we'd buy that same stock from another mill, there would be no treatment. That affected our scanning equipment all the way down the line. We learned really quickly that paper requires a lot of testing and validation. But that education has paid off and now we can see the quality of images coming off our inkjet press has increased and the color gamut has expanded.
Another difference that became evident right off the bat was the impact inkjet was going to have on our workflow. One of the biggest changes involved the switch to roll-to-roll production with off-line or near-line finishing. We immediately saw it was going to make a dramatic difference in the way we handled paper. It has also significantly increased uptime on the printer and gave us many channels in which we could take our output and feed it directly into the inserter or other off-line systems. 
With our inkjet production now humming along, we turned our attention to marketing our new capabilities. We've invested in salespeople to support a more complex solutions-oriented sale and we've redesigned our marketing materials and website. But if I had to do it again, I would have worked on the sales and marketing piece earlier in our reinvention process.
Fred Van Alstyne is chief operating officer at Content Critical Solutions, Moonachie, NJ, a provider of technology solutions, process outsourcing, and production services.